Xe-LP
The big notebook launch for Intel this year is Tiger Lake, its upcoming 10nm platform designed to pair a new graphics architecture with a nice high frequency for the performance that customers in this space require. Over the past few weeks, we've covered the microarchitecture as presented by Intel at its latest Intel Architecture Day 2020, as well as the formal launch of the new platform in early September. The missing piece of the puzzle was actually testing it, to see if it can match the very progressive platform currently offered by AMD's Ryzen Mobile. Today is that review, with one of Intel's reference design laptops.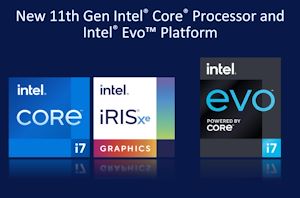 In August, Intel ran one of its rare Architecture Days where the company went into some detail about its upcoming Tiger Lake processor. This included target markets, core counts...
349
by Dr. Ian Cutress on 9/2/2020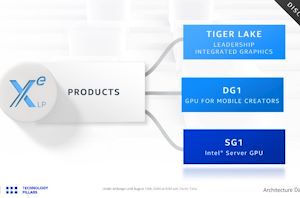 For the last few years, Intel has had a product line known as the Visual Computing Accelerator (VCA). With the VCA2 product being put on EOL earlier this year...
9
by Dr. Ian Cutress on 8/21/2020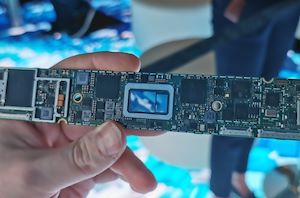 At the start of the year, Intel 'foolishly' handed me a wafer of its next generation Tiger Lake processors, as the moment it came into my hands I attempted...
70
by Dr. Ian Cutress on 8/13/2020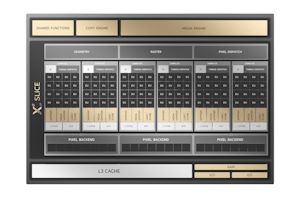 As part of today's Intel Architecture Day, Intel is devoting a good bit of its time to talking about the company's GPU architecture plans. Though not a shy spot...
34
by Ryan Smith on 8/13/2020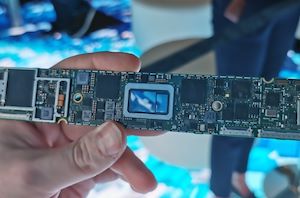 Over the next month or so Intel is scheduled to launch its next-generation Tiger Lake family of processors. Detailed in bits and pieces over the past several months, Tiger...
82
by Ryan Smith on 8/5/2020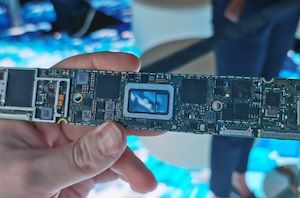 Along with detailing the nuts and the bolts of their Q1 2020 earnings, as part of Intel's financial presentation, the company also offered a quick update on their upcoming...
140
by Ryan Smith on 4/24/2020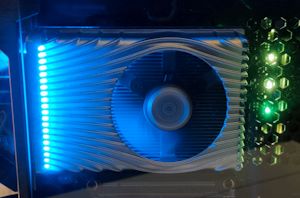 While CES 2020 technically doesn't wrap up for another couple of days, I've already been asked a good dozen or so times what the neatest or most surprising product...
84
by Ryan Smith on 1/9/2020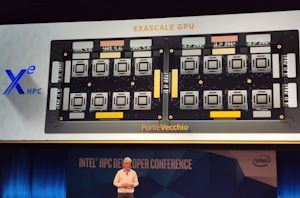 It has been a couple of weeks since Intel formally provided some high-level detail on its new discrete graphics strategy. The reason for the announcements and disclosures centered around...
47
by Dr. Ian Cutress on 12/24/2019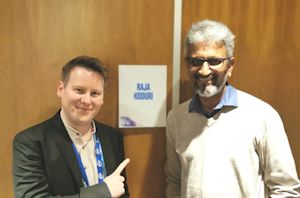 This week Raja gave the keynote at Intel's HPC DevCon event, a precursor to Supercomputing, and I did my usual thing of asking for the interview, fully expecting the...
73
by Dr. Ian Cutress on 11/20/2019