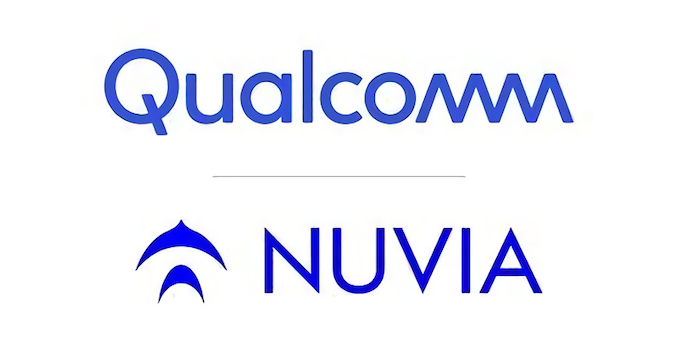 Today Qualcomm is announcing that the company has completed the acquisition of NUVIA, a start-up company consisting of industry veterans who were behind the creation of Apple's high-performance CPU cores, and who were aiming to disrupt the server market with a new high-performance core called "Phoenix".
The acquisition had been announced only several weeks ago in mid-January, so the whole process has been extremely speedy in terms of timeline.
"Qualcomm Incorporated (NASDAQ: QCOM) today announced that its subsidiary, Qualcomm Technologies, Inc., has completed its acquisition of the world-class CPU and technology design company, NUVIA for $1.4 billion before working capital and other adjustments."
Today Qualcomm even went as far as put out a concrete roadmap for new SoCs using the newly acquired IP from Nuvia:
"The first Qualcomm Snapdragon platforms to feature Qualcomm's new internally designed CPUs are expected to sample in the second half of 2022 and will be designed for high performance ultraportable laptops. "
Sampling in late 2022 would require a tape-out in early 2022, and a design-in essentially as soon as possible following the acquisition today. The whole process seems extremely fast and aggressive in terms of timing, pointing out that Qualcomm is putting a lot of emphasis on the project.
Qualcomm had shown a lot of positive reaction to Apple M1, I quote our interview with Alex Katouzian from back in December in terms of their reaction to the competitor design:
"[…] the laptops these days are really moving towards mobile. The camera is super important. The audio is super important. The battery life is super important. Not having a fan is super important. Portability, thinness, connectivity, always-on always-connected, all those traits of mobile are moving to the PC.

And people say, imitation is the best form of flattery. Look at look what happened with the [Apple] M1. Their product pitch is almost a duplicate of what we've been saying for the past two or three years."
NUVIA's prompt acquisition and immediate disclosure of plans to tackle the high-performance ultraportable laptop market could be seen as Qualcomm's direct response to the new Apple M1 powered laptops and to compete with their high-performance CPU cores.
Article Update:
We had the opportunity to have a call with Qualcomm's Keith Kressin, SVP and GM, Edge Cloud and Computing, answering several questions as for company's current plans for the NUVIA team. Qualcomm views the acquisition as an important strategic addition to the company's design capabilities, filling a gap in IP design where the company for several years now had been relying on external IP such as Arm's Cortex cores. Keith made important note of this ability to have total in-house design control over every IP block in an SoC, allowing the company better flexibility to respond to market demands and creating competitive products.
The immediate goals for the NUVIA team will be implementing custom CPU cores into laptop-class Snapdragon SoCs running Windows, and enable the company to offer higher performance CPUs than would have been otherwise possible. When asked about plans for other product stacks and the possibility of using both in-house CPUs as well as continuing to use Arm Cortex CPU IP for lower segments, it was stated that Qualcomm will continue to evaluate every metric and choose the best fitting design that makes the most sense for that product category.
We asked the team if Qualcomm would continue to invest into NUVIA's original plans to enter the server and enterprise market, with a response that this wasn't the main goal or motivation of the acquisition, that Qualcomm however would very much keep that as an open option for the future, and let the NUVIA team explore those possibilities. Keith here acknowledged that it's a tough market to crack, and that Qualcomm had made no definitive decisions yet in terms of long-term planning.
Related Reading:
Source: Qualcomm Press Release