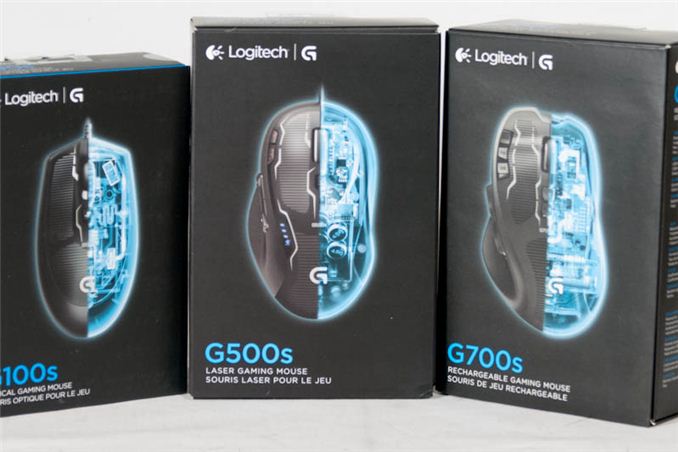 Introducing the Logitech G100s, G500s, and G700s Gaming Mice
The dirty secret of gaming peripherals is that if they're good quality products in general, they're often going to be head and shoulders above hardware marketed toward the regular consumer. For whatever reason, high rent keyboards and mice just aren't marketed to consumers who'll often settle on an inexpensive wireless mouse and keyboard combination. This was strangely evident in Logitech's pre-G-branding era, and while the G branding is ultimately a good thing, some users are liable to miss out on some fantastic quality kit.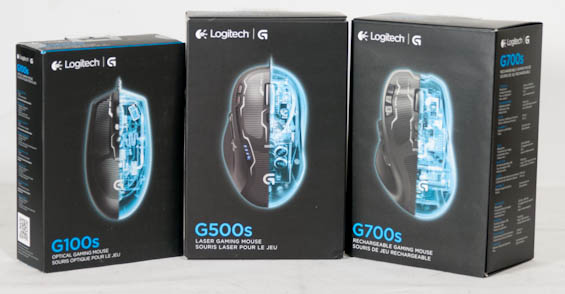 In the strictest sense, the Logitech G100s, G500s, and G700s aren't new mice. They're three of the four mice that were recently announced (the fourth being the G400s, which we unfortunately didn't receive in time for review), but they're primarily refreshes. That's okay, though: the G100s is a descendant of the G100 which wasn't made available in North America, the G500s gives me a chance to properly review my beloved G500 as a new product, and the G700s sheds light on the oddly scarce G700.
When I met with Logitech in San Francisco, their statement with these "new" mice was essentially this: "if it ain't broke, don't break it." While I'd be liable to rib them a little bit for complacency, the reality is that many of these products have been phenomenally successful for them and well-received. Seriously messing with the formula runs the risk of disenchanting the customer as well as potentially resulting in a run on a dead product. That's not what you want; you want a run on a live product.
Our conversations regarding peripherals were actually pretty long and detailed, certainly more than I've gotten from other vendors, but I think that's due to Logitech being principally a long-standing peripheral manufacturer. Mice and keyboards can be tricky things; each person's body chemistry is different which in turn affects the way different materials feel in the hand. I can't use Razer mice, they make my palms clammy in seconds, but I know a lot of people love the texture on their products. That's before getting into the differences in preference between the different mechanical switches Cherry produces in keyboards.
What Logitech is pushing with their G branding marketing, other than finally having a unifying brand umbrella (and software package!) for all of their gaming products, is summed up in their slogan: "Science Wins." It's goofy, but the philosophy is sound: they rigorously test their products (apparently one version of the G600 MMO mouse had a small production run alongside the current version, they were tested against one another, and the release one won out), and they design them based on scientific data about how they're used. That means looking at grip, looking at the situations they're used in, and so on.
The G100s, G500s, and G700s may have gradually increasing model numbers (and price tags to boot), but don't be deceived: each really does serve a unique purpose unto itself.