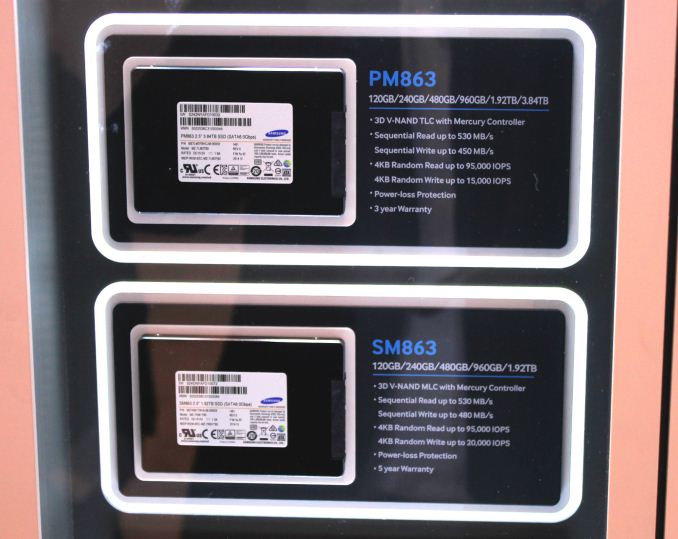 Along with the release of the SM951 PCIe SSD, Samsung had several new enterprise SSDs on display at the show. The PM863 and SM863 are SATA 6Gbps drives and pack a new Mercury controller (unfortunately I don't have any specifics at this point), but what's intriguing is the available capacities. The PM863 with 32-layer 128Gbit TLC NAND comes in up to 3.84TB capacity in 2.5" form factor, whereas the SM863 with 32-layer 86Gbit MLC NAND offers a half of that (i.e. 1.92TB). Sustained 4KB random write performance is a decent 15K IOPS for the PM863 and 20K for the SM863, but there is no word about endurance at this point.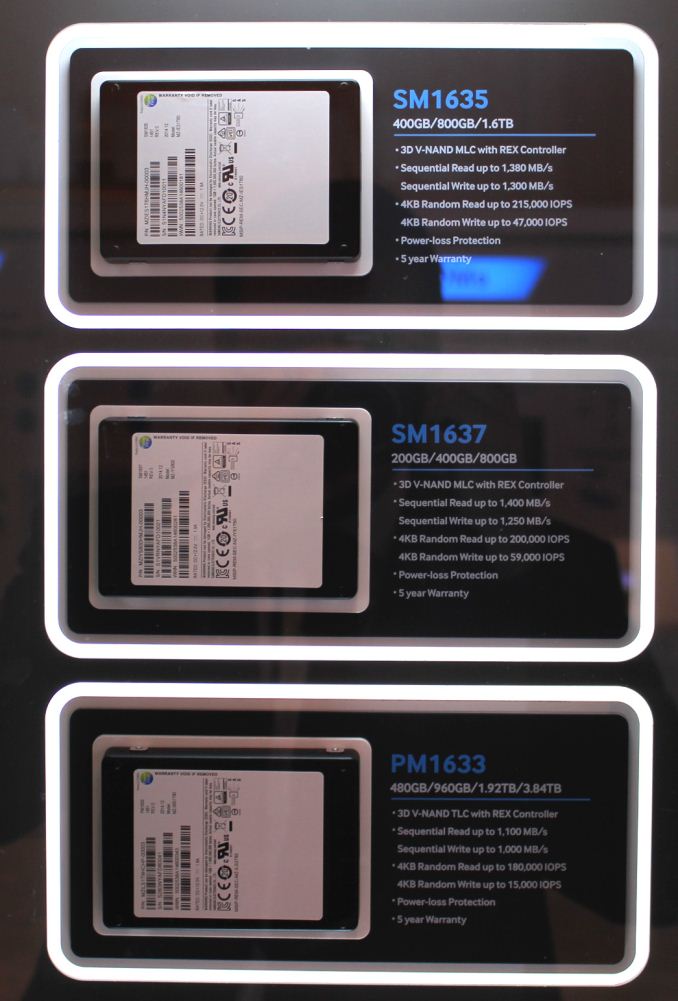 In addition to SATA drives, Samsung showed off three new SAS drives with new REX controller and 3D V-NAND. Capacities are once again impressive with the PM1633 packing up to 3.84TB in 2.5" and thanks to the SAS 12Gbps interface sequential performance is doubled compared to the SATA 6Gbps drives.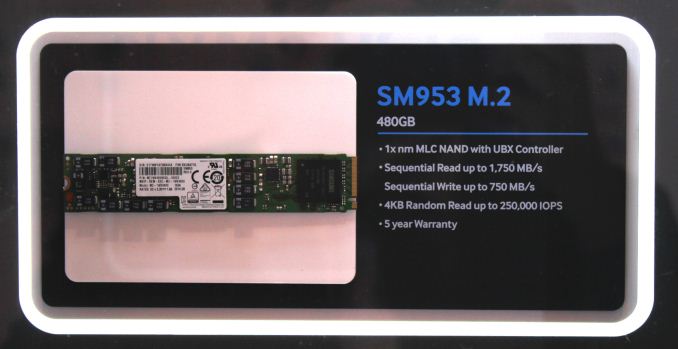 And lastly, Samsung also displayed the enterprise version of the SM951 i.e. the SM953. The change compared to the SM951 is M.2 22110 form factor to fit the capacitor on the PCB for power-loss protection, but otherwise the SM953 shares the same core hardware. The firmware is obviously enterprise-oriented with focus on sustained figures, hence the slightly lower performance specs.