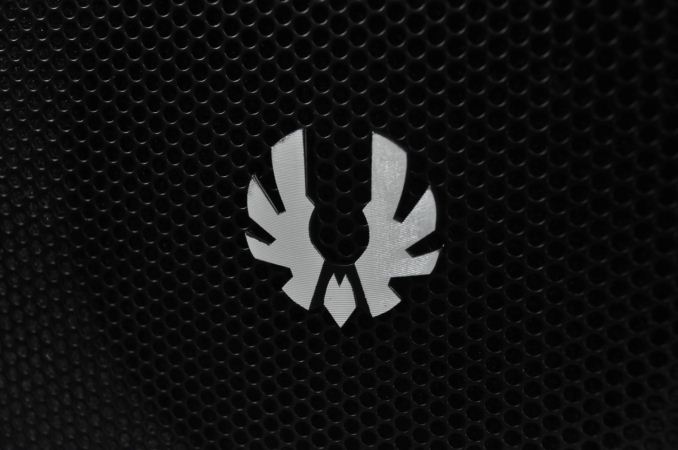 Introduction
Naturally, most manufacturers are inclined to have their best products reviewed, as a high-cost product is less likely to have many flaws and it's easy to leave the average user awestruck, promoting the company name. However, the bulk of the revenue of most companies comes from their "mainstream" products, where the target market is many times larger than that of enthusiasts and highly advanced users. In the past several months, we've had the chance to have a look at several advanced cases, some designed for performance while others were meant for special applications. Today we are going to have a look at a standard Mid-ATX case with a price tag of about $60, the BitFenix Neos.
BitFenix is no stranger to AnandTech. Many of their products have been through our labs, from the $39 Merc Alpha to the $159 Shinobi XL, each with its own target group, strengths, and weaknesses. The BitFenix Neos that we are reviewing today aims to be an affordable, simple, and stylish case. It can be found selling from about $50 to $75, depending on the color configuration. Two chassis are available, either black or white, but there is a large selection of faceplate/mesh colors for either chassis, including black, white, red, bronze, silver, gold, blue, and purple.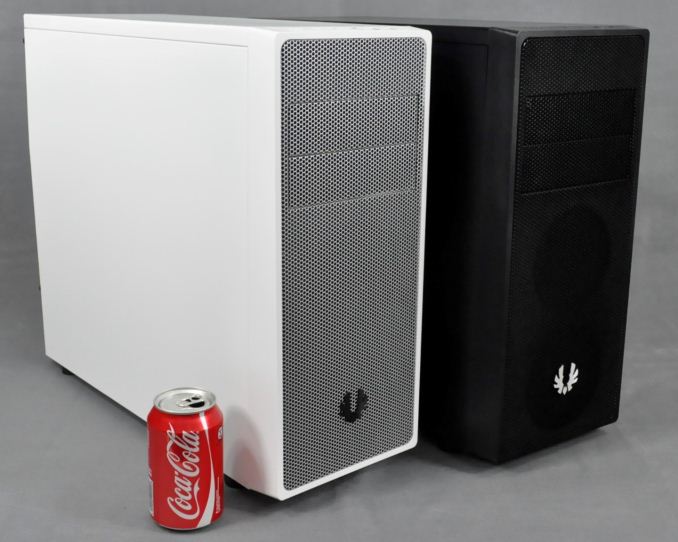 12 oz. Coke can for size comparison.
>BitFenix Neos Specifications
Motherboard Form Factor
ATX, Micro-ATX, Mini-ITX
Drive Bays
External
2 x 5.25"
Internal
3 x 3.5" (front drive cage) 3 x 2.5" (front drive cage)
Cooling
Front
2 x 120 mm (optional)
Rear
1 x 120 mm (included)
Top
-
Left Side
-
Bottom
-
Radiator Support
Front
-
Rear
120 mm
Top
-
Side
-
Bottom
-
I/O Port
1x USB 3.0, 1x USB 2.0, 1x Headphone, 1x Mic
Power Supply Size
ATX
Clearances
HSF
155 mm
PSU
-
GPU
310 mm
Dimensions
429 mm × 185 mm × 470 mm (H×W×D) 16.89 in × 7.28 in × 18.5 in (H×W×D)
Prominent Features
Front Dust Filter PSU Dust Filter Tool-Free Drive Locking
Price
$50 to $75, depending on the color configuration
Packaging and Bundle
BitFenix supplies the Neos in colorless, brown cardboard boxes. Illustrations on the box depict the most important features of the case. Inside the box, the lightweight case is very well protected by thick styrofoam slabs and a nylon bag. As for the bundle, we are not going to delve much into it, simply because there is virtually nothing noteworthy supplied with the Neos. With the purchase of this case, the user will only receive a basic manual and the necessary screws in a small nylon bag.