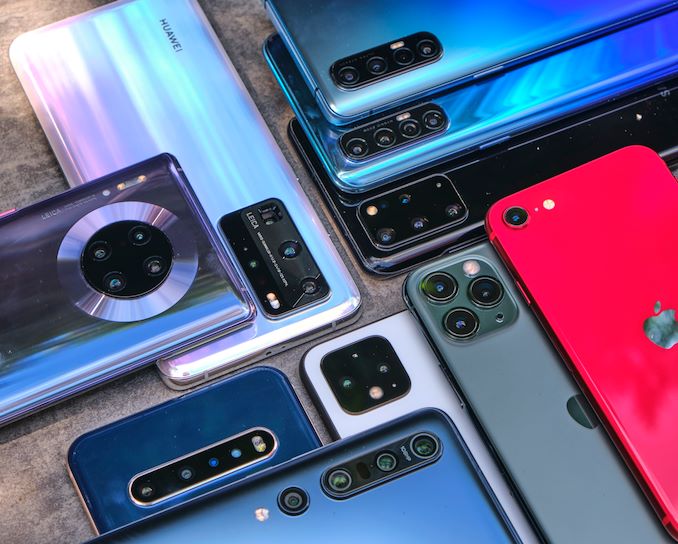 In our series of best product guides, here's the latest update to our recommended Android Smartphone list. All numbers in the text are updated to reflect pricing at the time of writing (May 31st).
We've finished the month of May, and essentially every smartphone vendor has at least released their 2021 flagship line-up, cementing that product segment for pretty much the rest of the year. During the month we've seen very little changes in terms of new releases and the only thing of notable recommendation changes are in regards to price reductions and more widespread availability in the mid-range selections.
At price ranges beyond $/€600 we haven't seen much changes in our recommendation list, though the OnePlus 9 Pro is a new entrant in that category, at least for non-US users. Samsung's Galaxy S21 series has also seen large price reductions in other markets, while the US maintains the super aggressive sales that essentially have continued on since the release of the series.
AnandTech Android Smartphone Recommendations:
May 2021
(Street-price at time of writing)
Segment
Option #1
Option #2
Ultra High-End
Galaxy S21 Ultra

( $999 / 999€ )
High-End
Galaxy S21 / Galaxy S21+
( $688 / 684€ - $799 / 839€ )
OnePlus 9 Pro
( $1069 / 886€ )
Mid-Range (Global)
Xiaomi Mi 11 Lite 5G
( 416€ )
Mid-Range (US)

S20 FE 5G


( $599 )
Pixel 4a
( $349 )
Best Low-End (Global)
Xiaomi Redmi Note 10 Pro
( 261€ )
Best Low-End (US)
Motorola G Power (2020)
( $229 / 171€ )
At the super-high-end, a new category we've deemed to be necessary given the many vendor's new product segmentation strategies, the Galaxy S21 Ultra still reigns supreme. There have been contenders such as the Xiaomi Mi 11 Ultra, which has started to see more widespread availability, however coming in with exorbitant pricing, and in general a not as good a device, which makes the S21 Ultra a no-brainer choice.
At the more traditional "high-end", the S21 and S21+ are also evident choices given Samsung's more aggressive pricing. The only viable competition in this segment is the OnePlus 9 Pro – a good alternative to the S21's, however due to a weird pricing strategy in the US from OnePlus, it's mostly a more interesting alternative for other global users.
The mid-range is in a refresh cycle right now. Qualcomm's new Snapdragon 780 released only two ago signals the beginning of brand-new generation of phones in this segment. Devices such as the Mi 11 Lite 5G offer tremendous value and fantastic performance well beyond of the previous generation of phones. The phone is now widely available in Europe, while North American readers might want to wait out other devices from other vendors to be announced and to be available.
At the low-end in most markets the new Redmi Note 10 Pro should be the go-to choice, if available. The high-light here is a new OLED display even in this price segment, vastly augmenting the user experience. US users have to fall back to a 2020 Motorola G Power given the lack of alternatives.
Best Mega-Flagship: Galaxy S21 Ultra
Starting off with the super-high-end, we've never really recommended a device at this high a price range, but Samsung's new super aggressive pricing and general execution on then new Galaxy S21 Ultra means it's a device that even though very expensive, does deliver on its price point.
The S21 Ultra is defined by an industry leading 1440p 120Hz OLED screen: It features a new generation OLED emitter, a polysilicon backplane, and software as well as hardware variable refresh rates. It literally checks off every feature list that a display can have today, and it gets extremely bright, and is extremely power efficient, leading to great battery life.
Samsung's new camera setup this year iterates on the previous generation. While there's still quirks with Samsung's unorthodox module setup, it also some of the biggest strengths in the market right now. In our review, we weren't quite satisfied with the processing of the cameras, however Samsung does have a track record to continuing to iterate and improve things through firmware updates throughout the device's first year.
Read: Our Galaxy S21 Ultra Review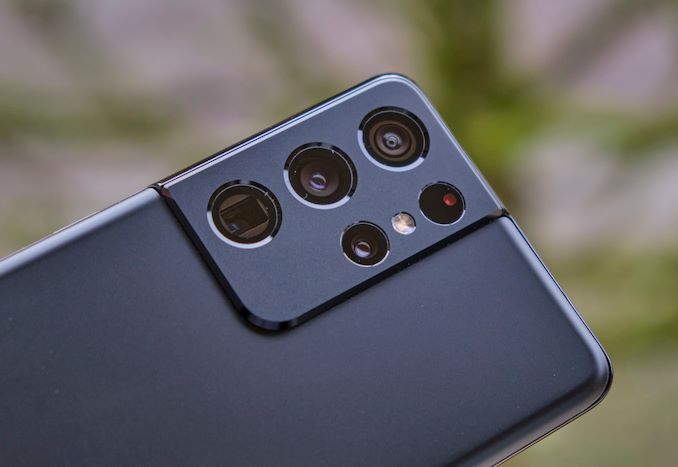 What really stands out for the S21 Ultra at this time is the pricing, especially in the US. While last year the S20 Ultra started at an MSRP of $1399 and was actually sold at that price for most of the first months, this year the $1199 MSRP S21 Ultra barely remained at that price for a few days before Samsung immediately discounted it to $999. At that price, the phone becomes insanely competitive, at least compared to what we've gotten used to these last few years. European street prices today are starting to see discounts as well, with the phone available at 1049€ right now, which is also quite below the S20 Ultra prices of last year.
There's very little other choices in this segment – Xiaomi's Mi 11 Ultra would have been a contender, but at an eye-watering 1655€ at time of writing, it does nothing what the S21 Ultra does better a much cheaper price.
Best Flagship: Galaxy S21 / S21+
In the more normal flagship price range, the new top recommendation is the regular Galaxy S21, again most attractive right now for US buyers which can have the phone for $688, down from its $799 MSRP.
Read: Our Galaxy S21 Ultra Review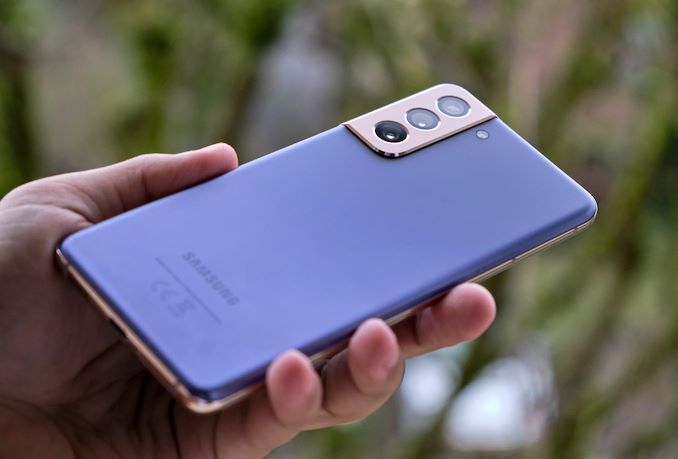 The S21 doesn't improve generationally as much as the S21 Ultra, but does take advantage of a newer SoC – while not that large upgrade on the Snapdragon variant, does bring large gains for the Exynos model, which makes the phone much more viable in those regions of the world. The phone shares the same camera setup as the base S20 series, and cuts some corners in terms of screen quality as it downgrades from 1440p to 1080p – however it does have software variable refresh rate this time around which does improve battery life quite a bit when using the 120Hz refresh rate mode.
I wouldn't say the S21 does anything special, but it's an extremely solid phone which brings tons of performance and is extremely well-rounded. At $688 in the US right now, it obliterates other devices in the same price range, such as the Pixel 5.
For users wanting a larger device, the Galaxy S21+ is still an option for US users as right now it can be had for $799, again, well below the $999 MSRP of the phones. European users today also can enjoy a larger discount at 839€ which is 210€ off the 1049€ MSRP.
Originally I thought that the phone didn't make much sense at its MSRP prices, but given the current much better pricing, there's really not much to complain about Samsung's whole new S21 series line-up.
Alternative Flagship: OnePlus 9 Pro
We've seen the launch and availability of the OnePlus 9 Pro since our last iteration of the guide. We've had the device in-house for some time now and a review will follow in the near future, but it's essentially a very real alternative to Samsung's S21 series.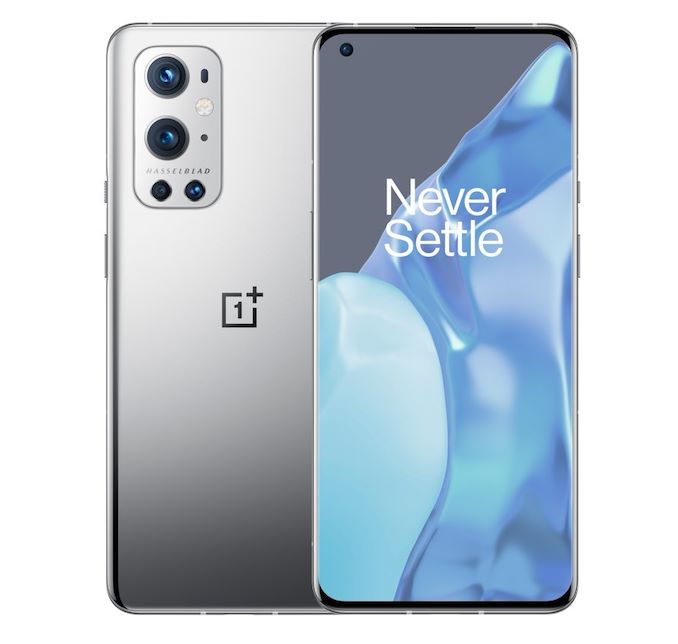 Where the OnePlus 9 Pro fits in is essentially a niche that Samsung abandoned this year – the more premium reasonable sized flagship. With outstanding ergonomics and build quality, but without being a super-sized phone like the S21 Ultra, OnePlus checkmarks a lot of features of what you'd expect of a 2021 flagship device. The camera performance of the phone is reasonably competitive with a traditional 3-camera setup. The only real draw-back of the device is battery life, which for some reason is still below expectations of the hardware.
In the US, OnePlus has had a weird strategy of releasing the phone only in a 256GB variant that starts at $1069. While the ergonomics are superior for OnePlus, it being more expensive than the S21 Ultra which is just a much better device in almost every aspect makes this a quite puzzling product positioning that frankly makes no sense. In Europe, the OP9Pro is available starting at 886€, more vastly under-cutting the S21 Ultra and positioning itself in a reasonable slot in the device hierarchy.
Best Mid Range Smartphones (Global): Xiaomi Mi 11 Lite 5G
The big shake-up in this segment has been the release of Qualcomm's Snapdragon 780G. The new SoC offers significantly better performance than its predecessors while remaining quite efficient, and this means that devices powered by the chip in this segment should be of significant better value and user experience compared to previous generation phones.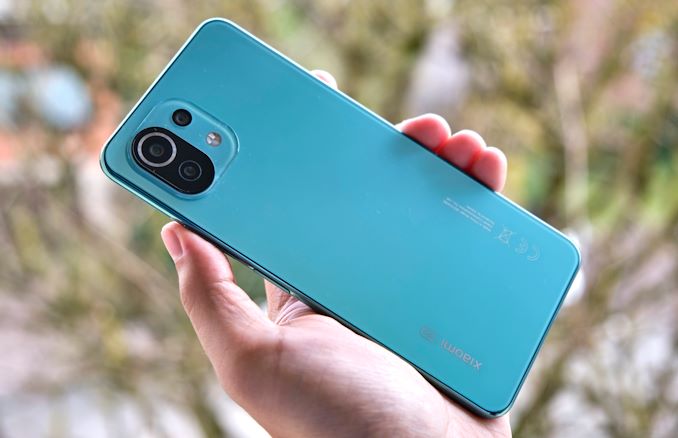 The first of these devices is the new Xiaomi Mi 11 Lite 5G. Besides the Snapdragon 780, the phone is also defined by an extremely thin and light form-factor, even though it still managed to retain a 4250mAh battery. The 6.55" 1080p 90Hz OLED screen is fantastic for this price segment, and also features a reasonably capable 64MP main camera.
Starting at 416€ today, availability is still a bit spotty but should improve in the next few weeks. Keep an eye out for any alternative devices from the competition with Snapdragon 780 chips in this price segment.
Best Mid-Range US: Pixel 4a
The US market unfortunately will be lagging behind in terms of the mid-range, with most new more interesting devices not launching in the market. Here, it just makes sense to look elsewhere, particularly given the usually higher prices and less options.
The Galaxy S20 FE 5G can still be had for $599 right now – in past guides I had recommended it at $549, but given the price proximity to the $699 today, I don't feel it makes as much sense anymore.
What's left in the quite barren mid-range landscape here is the Google Pixel 4a.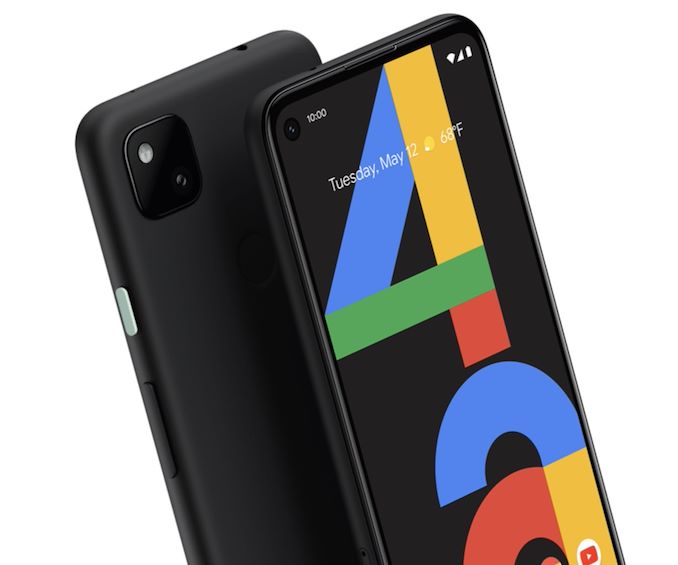 Unlike the $699 Pixel 5, the 4a offers the same main camera experience for only $349, giving an extremely well-rounded device at this price, especially for the US. Sporting a still respectable Snapdragon 730G chipset, the very same primary camera as on the Pixel 4, and an OLED screen means this is an extremely solid package you're getting.

Only drawbacks over other mid-range options is the lack of 5G which means the phone will hold value for a shorter amount of time compared other (non-available) devices. Google addresses this in the Pixel 4a 5G, but that does come at a $150 price hike compared to the Pixel 4a. The 5G will be a better long-term investment and hold its value for longer, but I still have doubts whether 5G is worth a 42% price hike.
The Pixel 4a outside the US will depend on availability and pricing. In mainland Europe I see it at around 420€ which isn't very attractive compared to other devices.
Best Budget Smartphone: Xiaomi Redmi Note 10 Pro / Motorola G8 Power
This category of devices is very hard for me to write about due to the sheer size of the market and particular regional segmentation. In particular the US market is absolutely barren of viable options due to the fact that many OEMs don't officially release their products in this region. This is incredibly frustrating as it's in this budget segment where we see the vast majority of competition from Asian vendors, providing some of the more incredible value propositions.
The situation has been slightly been improved with Motorola's range of low-end phones. Devices like the 2020 variant of the G8 Power represent a good value, although essentially, they're beaten in every regard by the more competitive Chinese alternatives from vendors such as Xiaomi. For customers on CDMA carriers such as from Verizon or Sprint, the Moto is the only choice.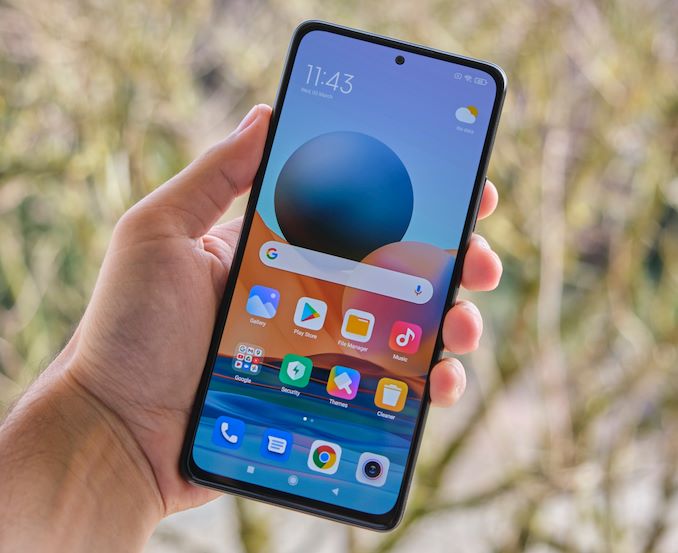 The Xiaomi Redmi Note 10 Pro was announced in early March and we've had a hands-on experience with the phone back during the announcement. With availability now starting to improve, it's our recommendation for users who are able to get their hands on the phone.
Compared to its predecessor, the Redmi Note 9 Pro, the new device is characterised by a new AMOLED screen that really augment the phone beyond its peers in this price segment.
The phone features a Snapdragon 732G which houses two Cortex-A76 cores as its performance cores, paired with 6/8GGB of LPDDR4X.
The main camera is a larger departure from past generations. This is amongst the first phones to feature Samsung's new HM2 108MP module. Unlike other 108MP modules from Xiaomi or Samsung, this features smaller 0.7µm pixels, being a smaller 1/1.52" sensor. It's still definitely a large module, and is quite bigger than the 1/1.72" GW1 in the Note 9 Pro.
The phone is on the larger side with a width of 76.5mm width, but at least Xiaomi was able to slightly reduce the weight down to 193g, all while keeping the same 5020mAh battery capacity of the predecessor.
At 261€ early pricing today, it's a bit more expensive than the precedessor, but due to the OLED screen, it's worth few extra coins.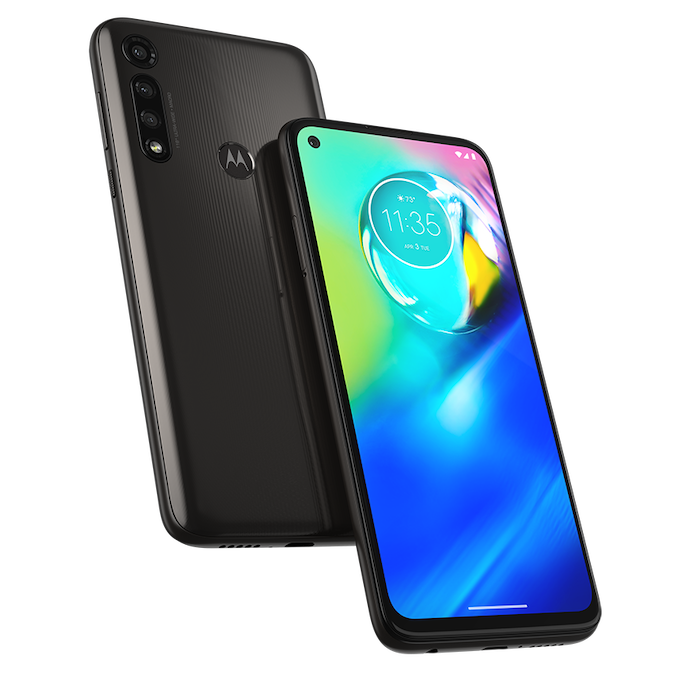 If you're a CDMA carrier in the US or if you care about warranty, the Xiaomi isn't an option and the only reasonable fall-back choice here is the Motorola G8 Power 2020. The phone features a Snapdragon 665 SoC, featuring Cortex-A73 cores, which would be quite significantly less performing that the A76 cores of the Redmi Note 9 Pro.
On the camera side, the Motorola also offers less impressive specifications as we have a rather small 1/2.8" sensor with 16MP resolution. The display is a comparable 6.4" IPS LCD unit at 2300 x 1080 resolution which is still plenty satisfactory at this price range. The Moto G Power can be had for $229, and is actually also available in Europe as the G8 Power at 171€, although again I would rather recommend the Xiaomi Redmi as you get a lot more value out of your purchase.
It's to be noted that Motorola has release a 2021 version of the G Power. Although this new variant receives a more capable camera setup, the company has downgraded the display to a 720p unit. I just can't bring myself to recommend a 720p phone in 2021, even at this price range – but you do you.