Cortana and Microsoft Graph
It would have been easy to write off Cortana when it was first announced. After all, it was just another personal assistant, and we'd already seen that done a few times. But Cortana is Microsoft's real link into ecosystems that are not their own, and having that presence across devices that are not running Windows is possibly one of the most important ways they can maintain that presence as the device engagement on Windows goes down. Microsoft is now connecting Windows to the Microsoft Graph, which is going to open up a lot more capabilities for developers, as well as some great features for users. If you're not a fan of cloud connected devices, this probably isn't for you, but some of the capabilities are very appealing.

Clipboard
The ability to copy and paste between devices is something that iOS and macOS users have enjoyed for some time, and now Microsoft is brining it to Windows with the ability to copy and paste "just about anything" between your PC and your phone, whether or not it is iOS or Android. That should be very well received.
Pick up where you left off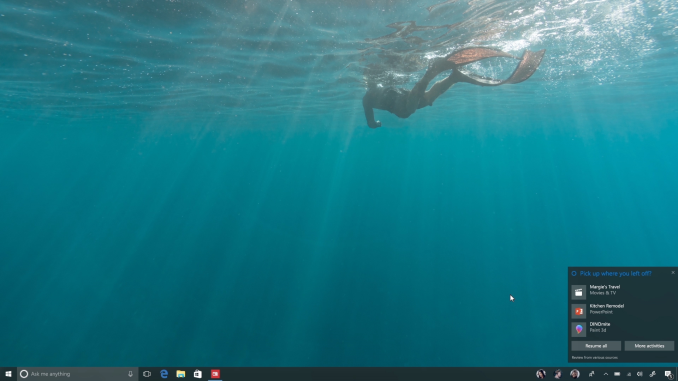 This is an interesting idea, but going to be more limited in apps that can be used, but if you log off your PC, Cortana on your phone will ask if you want to keep editing the document you were on, as an example, or maybe it's the website you were browsing on your phone that you want to pick up on your PC. As long as this doesn't become a bother, it could be pretty handy when you need to switch devices.
Timeline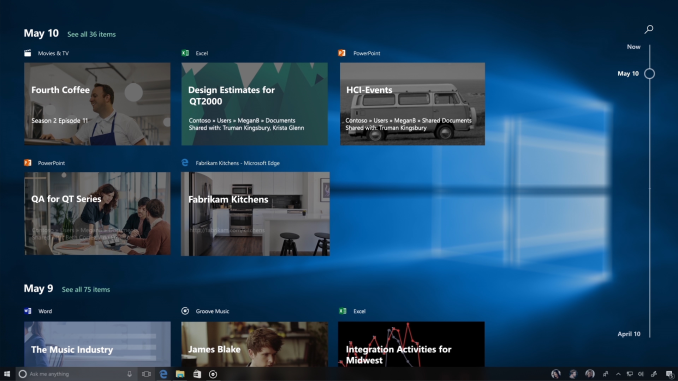 This is a very interesting use of the Microsoft Graph. With Timeline, you can go back to a visual timeline of things you were doing before, so it should be much easier to get back to a task that you hadn't completed, or if you ever have that "what was I just working on?" moment. With File History, we can already go back to files we need to get back, but this is a backup for ideas. Very clever.
The key is Cortana, which is Microsoft's link to other platforms. Ideas like this may encourage people to use Cortana more on their non-Windows devices, but without user buy-in, this could be an interesting set of features that don't get much traction. The other issue is Cortana availability, which is very USA first, as with most Microsoft projects. If they want this to succeed, they need to make sure their global audience can use it, but that's never seemed to be a priority before.
The Microsoft Graph could end up being one of the most important pieces from Microsoft, but first it needs to ship, and then it needs to work well, so for now, let's reserve judgement.