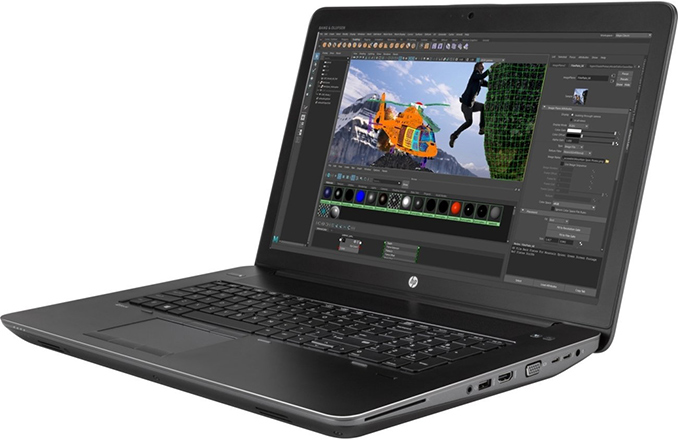 HP started a voluntarily recall program of around 50,000 batteries back in early 2018. This year the company expanded the program with another 78,500 battery packs as it had received eight more complaints from its customers. HP initiated this recall in January, however due to the US Government shutdown earlier this year, the recall has only now been publically announced by the Consumer Product Safety Commission.
The batteries recalled last year were used inside certain HP notebooks and sold separately from December 2015 through December 2017. The list of affected machines includes select HP ProBook 640/645 G2/G3 and 650/655 G2/G3, HP x360 310 G2, HP Envy m6, HP Pavilion x360, HP 11, HP ZBook 17 G3, and HP ZBook Studio G3 notebooks.
Since HP has received additional complaints for batteries since early 2018, the company had to expand the list of PCs affected by faulty batteries with select HP ProBook 400 G4, HP Pavilion x360 (11-inch). The same batteries were also sold as accessories for the HP ZBook Studio G4, HP ProBook 430/440/450/455/470 G5, HP Envy 15, and HP Mobile Thin Clients (mt21, mt22, and mt31).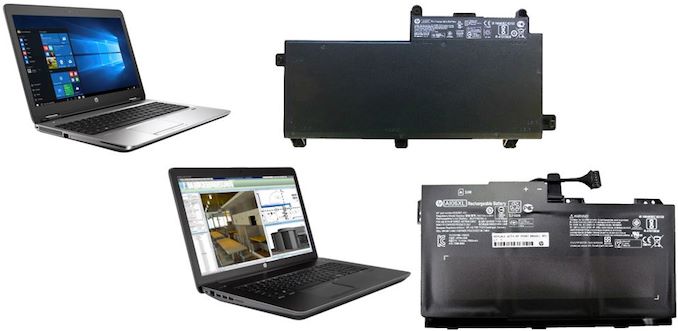 HP recommends customers who happen to have a hypothetically affected laptop to visit an appropriate website and download a special HP battery program validation utility (basic version, full version) that automatically checks whether or not a particular battery is potentially unsafe. If the utility determines that the accumulator in use needs to be replaced, it will advise to update system's BIOS and enable "Battery Safety Mode" that prevents it from charging. After that, customers should contact HP and order a new battery that will be sent to them free of charge. For notebooks with built-in batteries, HP will also send a technician to switch them.
Battery recalls are not unusual these days. Since early 2017, HP has recalled a total of around 230,000 batteries that can overheat, catch fire, or even explode causing injury and/or property damage. Obviously, it is good to see that HP is taking the problem seriously, but the numbers look rather overwhelming. However what is unusual is that recalls like this are usually accompanied by an official Consumer Product Safety Commission report and announcement at the same time. The official reason as to the delay of the CPSC announcement, according to the CPSC, was due to the US Government shutdown.
Related Reading: