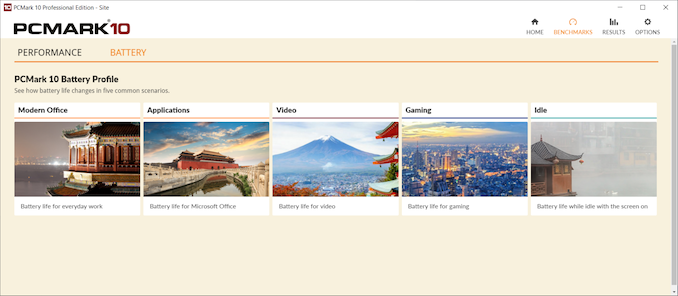 One of our favorite benchmark suites is PCMark 10 from UL, and today they are announcing that the latest version of their testing suite is gaining some new battery life tests. PCMark tries to emulate real-world workloads by mixing in a variety of different tests. There is no one test that is capable of simulating every scenario though, so UL breaks the tests into easy to understand terms such as Office and Gaming. Today's update brings battery life tests to those same workloads, and will provide another touch-point to get a feel for how long laptops batteries will last doing actual work.
This, of course, is not the first time PCMark has offered battery results. The previous version – PCMark 8 – offered battery rundown tests for its own workloads. One of the hardest things to answer is how good is the battery life of this laptop, so offering a test which utilized real-world workloads was an excellent benefit, however I found the old version to not always be reliable on certain hardware, so we didn't include it in our battery life test suite.
PCMark 10 seems to have rectified this, and utilizes the new PCMark 10 workloads to offer various battery life measurements:
Modern Office: Battery Life for everyday work
Applications: Battery Life for Microsoft Office
Video: Battery Life playing back HD Video
Gaming: Battery Life while gaming
Idle: Runtime at idle
The Modern Office and Applications tests simulate a work day by launching and using various applications, and then also spending time idle, and should be an accurate representation of most workdays. The other tests are more specific demands.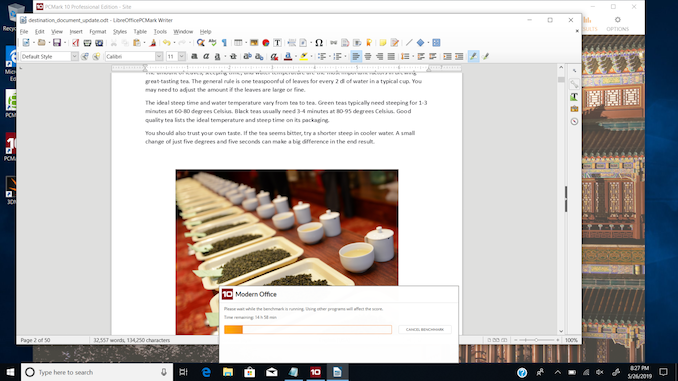 Our initial testing is very promising with this new update, and we'll be adding it into our battery life suite for notebooks going forward. The laptop I tested it on achieved pretty a very long runtime, but that was in-line with our other battery tests.
The suite will also let you profile multiple results together, allowing you to easily see the runtime in the various workloads.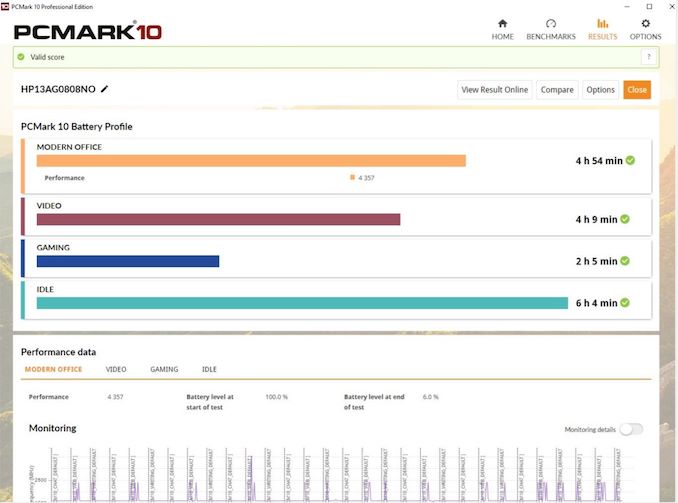 UL also provides a technical guide on how they calculate results and what tests are in every workload. That guide can be found here if you are interested. As of this writing, the guide doesn't yet contain the battery because it wasn't public yet, but UL should update it soon.
If you're interested in PCMark, you can check it out along with UL's other suites such as 3DMark at https://benchmarks.ul.com
Want to keep up to date with all of our Computex 2019 Coverage?

Laptops

Hardware

Chips
Follow AnandTech's breaking news here!
Source: UL