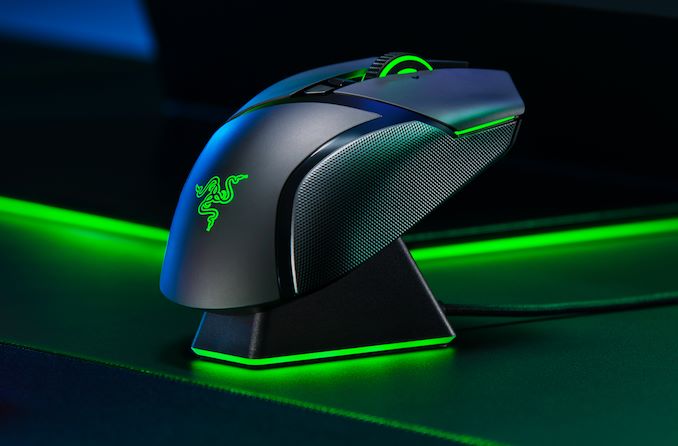 Razer has announced its new flagship Basilisk Ultimate wireless gaming mouse aimed at esports and FPS gamers. The Basilisk Ultimate uses Razer's latest sensor, latest optical switches, and features a HyperSpeed wireless connectivity technology that promises an ultra-low lag. To make the mouse catch eyes, it features 14 RGB lighting zones that can be programmed using the company's software.
The Razer Basilisk Ultimate is based on the company's in-house designed Focus+ optical sensor featuring a 20,000 SPI precision, a 650 IPS maximum speed, and a 50G acceleration. The sensor is paired with an SoC that enables multiple features which improve its accuracy and cut down response time of this wireless mouse. In particular, the Smart Tracking capability automatically calibrates the sensor across different surfaces; the Motion Sync aligns polling rates of the host PC, receiver, and sensor to reduce input lag; whereas the Asymmetric Cut-off further improves precision by setting an accurate lift-off distance.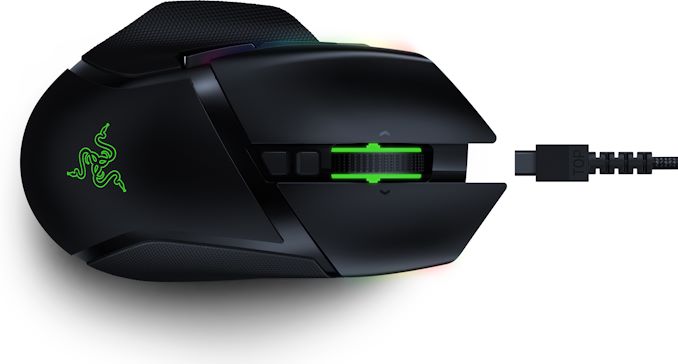 Besides the proprietary Focus+ sensor, the Razer Basilisk Ultimate also uses the company's own HyperSpeed wireless technology that uses a 4 GHz band and a special dongle as well as features the Adaptive Frequency Hopping that scans interconnection channels and switches to the one with the lowest interferences to ensure the lowest lag. Meanwhile, it is possible that HyperSpeed also optimizes lag on the software side of things, though Razer does not talk about it.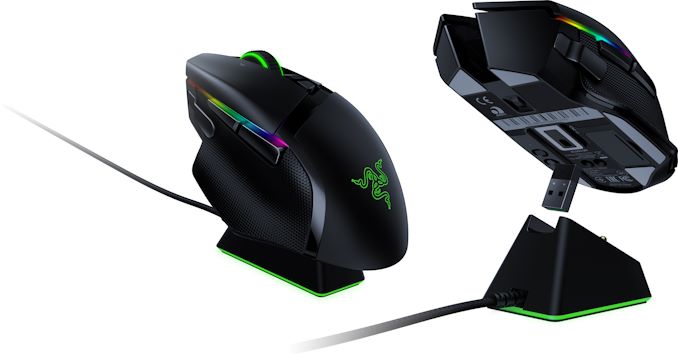 When it comes to ergonomics, the Basilisk Ultimate is a right-handed mouse with a scrolling wheel as well as 11 programmable controls (onboard or cloud storage). Sensitivity of the device can be adjusted on the fly using a special paddle on the left side of the unit, a common feature on contemporary gaming mice.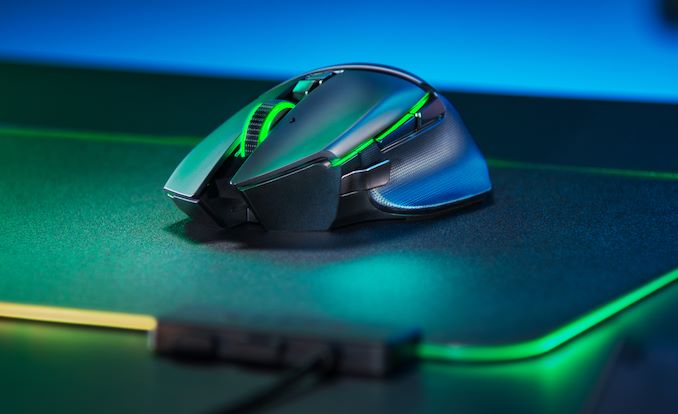 Razer's Basilisk Ultimate will be available directly from the company as well as from its retain partners starting from November 6. The mouse itself will cost $149.99/€169.99, the mouse with its dock will be priced at $169.99/€189.99, whereas the dock sold separately will carry a $49.99/€59.99 price tag. Without the dock, the Basilisk Ultimate can be charged using a micro-USB cable that also enables the mouse's wireless mode for the lowest lag possible.
Related Reading
Source: Razer