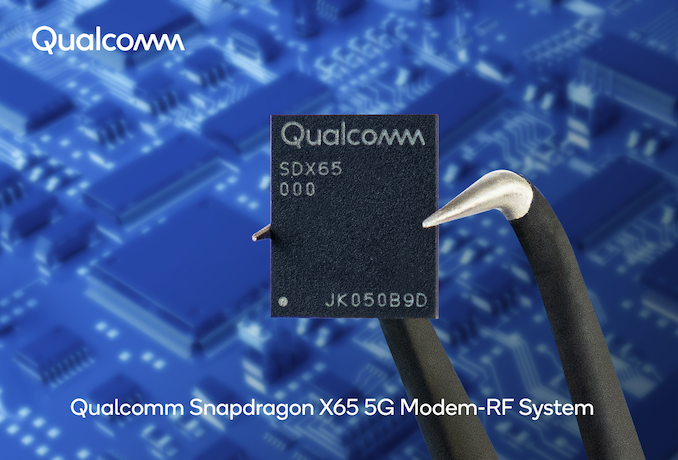 Qualcomm yesterday has announced a slew of new 5G communication platforms, representing their next-generation modems, and RF front-end solutions that will be powering the next flagship devices later in 2021 as well as 2022. This includes two new 5G modems in the form of the new Snapdragon X65 and X62, a new RFFE portfolio with new envelope trackers, new antenna tuners, and new power amplifiers, alongside a 4th generation mmWave antenna module that supports more frequency bands and a larger frequency bandwidth.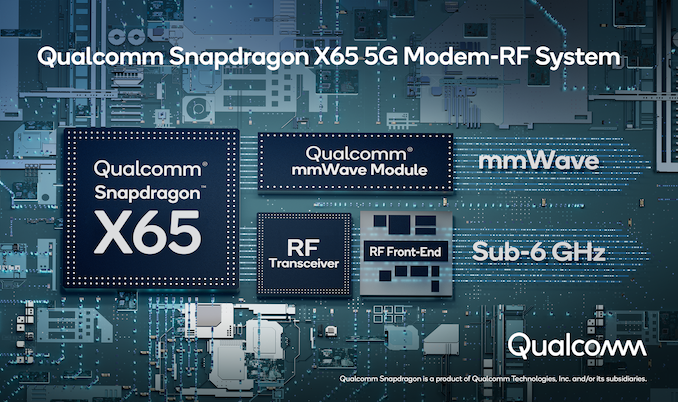 Starting off with the new X65 modem, it's a rather large generational upgrade compared to the current X60 modem that increases the amount of frequency bands as well as bandwidth that a vendor can deploy in an end user device.
In terms of sub-6GHz frequencies, the new X65 modem increases the bandwidth from 200MHz to 300MHz, essentially a 50% increase in aggregate spectrum that can be used. Such a wide breadth of spectrum is currently extremely rate in terms of 5G network deployments, but as the US is freeing up new mid-band frequencies for 5G usage over the next years, as well as other global markets deprecate 3G frequencies and reallocate them into 5G usage, we'll be seeing more possible carrier aggregation combinations across larger variety of frequency bands.
On the mmWave side, things have also seen improvements as the available bandwidth goes from 800MHz to 1000MHz, and now adopts support for the TDD 41GHz n259 band, important for mmWave deployments in countries such as China and Japan.
The new modem, when aggregating across sub-6GHz and mmWave networks with the new increased bandwidth capabilities thus advertises maximum download speeds of up to 10Gbps. Of course, such peak figures aren't too realistic in the real world, but they do showcase the vast increase in spectrum bandwidth available, which will translate to better transmission speeds in crowded situations.
Alongside the super-high-end X65 modem, we're also seeing the release of the X62, which is essentially its little brother. In terms of frequency bands and standards capabilities, it's of the same calibre as the X65, however it differs in terms of its spectrum bandwidth capabilities; sub-6GHz is reduced to 120MHz, and mmWave is reduced to 300MHz across 4 carriers, rather than 10. Undoubtedly this modem solution will be targeting devices at lower price points than the X65 flagship.
Interestingly, both new X65 and X62 modems are manufactured on a 4nm node – this should be Samsung's 4LPE node which is a further iterative improvement of their current 5LPE technology.
The new 5G modem solutions and their RFFE companion chips are set to hit the market in late 2021.
Related Reading: