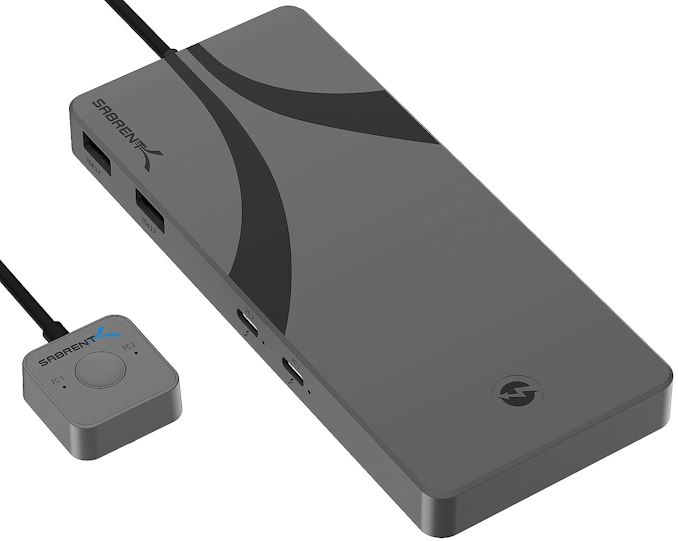 Sabrent has introduced one of the industry's first Thunderbolt 4 KVM switches, supporting displays up to 8K@60 Hz while also delivering 60W of power to host devices. The switch is aimed at creative professionals who want to use one monitor and set of input periphreals with two host computers.
The Sabrent Thunderbolt 4 KVM Switch is a compact aluminum candy bar that has three Thunderbolt 4-certified USB Type-C ports supporting data transfer rates of up to 40 Gbps and DisplayPort 1.4 Alt Mode, as well as four USB 3.2 Gen 2 Type-A ports featuring a 10 Gbps speed. Notably, the full speed downstream Thunderbolt ports allow the switch to be used with 8K displays running at a full 60Hz refresh rate, which requires virtually the entire bandwidth of a TB4 port.
Meanwhile, to make it easier to switch between PCs, the KVM switch comes with an external button that can be placed everywhere on the desk.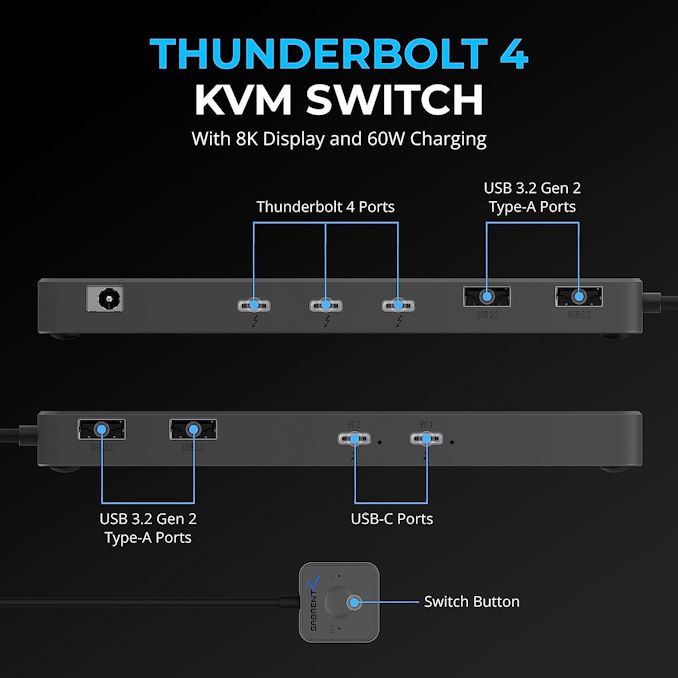 The Thunderbolt 4 KVM Switch from Sabrent supports USB Power Delivery 3.0, allowing it to supply up to 60W of power to Thunderbolt 4-connected host. In addition, its USB Type-A ports also support Battery Charging 3.2 support and can deliver up to 12W of power to any connected device. The device comes with an 120W external power supply, which is quite large.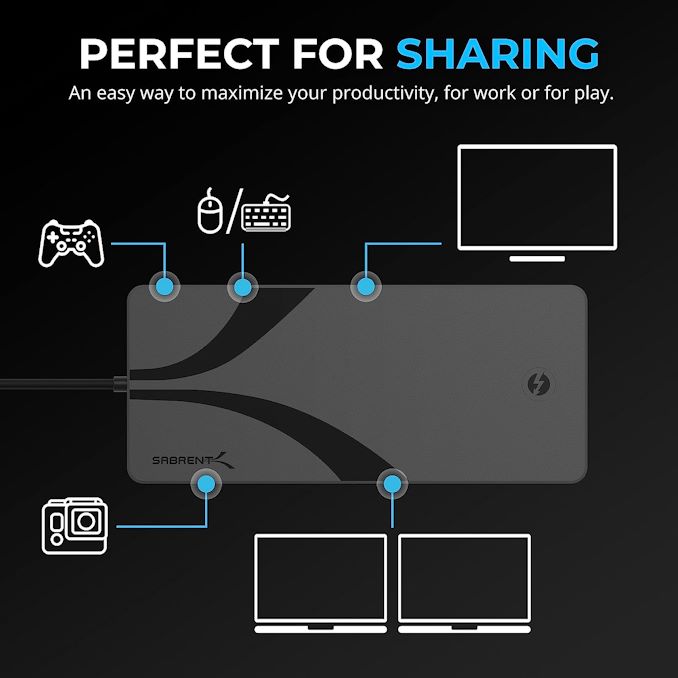 Sabrent's Thunderbolt 4 KVM Switch is not cheap: it has an MSRP of $299.99 and is among the most expensive devices of this kind on the market. The unit can be bought either directly from the company, or ordered from Amazon.
Source: Sabrent