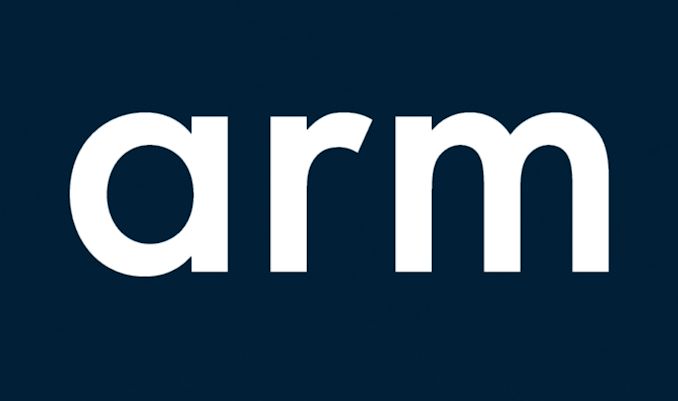 The ongoing saga of ownership of Arm appears to be finally nearing its end, as Arm has announced this afternoon that the company has made its long-awaited filing for an initial public offering (IPO) on the Nasdaq exchange. Share prices and listing dates have not been set as of this time, but Arm has secured the ARM ticker symbol for the new offering.
The SoftBank-owned chip IP designer, whose designs are at the core of virtually every smartphone and countless other embedded computers, has been hanging in a state of limbo since early 2022, when NVIDIA's acquisition of the company was called off due to regulatory pressure. At the time, SoftBank announced that they would instead take Arm public – a much more challenging and less profitable endeavor – using the last 18 months to prepare for an IPO.
SoftBank originally acquired Arm in 2016 as a growth vehicle for the investment firm, paying roughly $32 billion for the chip designer. The company then began shopping Arm around in 2020 after other SoftBank investments such as WeWork turned sour, and SoftBank looked to shore up its balance sheets. Ultimately, the group found a potential buyer in NVIDIA, who was offering $40 billion for Arm, only for that exchange to never come to pass as regulators deemed Arm too critical of a company to be held by NVIDIA – or presumably any other single tech company, for that matter.
The failure of the NVIDIA acquisition has left Arm in a state of limbo for the past year and a half. While there's little doubt that SoftBank will be able to find investors on the open market, there's a good deal more doubt over whether SoftBank would be able to sell any stake in Arm at a profit, given their relatively high 2016 buy-in and the fact that NVIDIA's top offer was only 25% above that. SoftBank's plans seemed to have softened in the meantime – the IPO filing indicates that SoftBank will be retaining voting control over Arm, so they're not divesting themselves of Arm entirely – but the company is still looking to turn a profit on Arm, and IPO timing is an important factor in accomplishing that.
At this point, Arm has not announced how many shares of the company will be sold or at what price, as those details will be determined later. Meanwhile, according to a report from Reuters on Friday, SoftBank re-acquired the outstanding 25% stake of Arm held by its Vision Fund unit in a deal valuing Arm at $64 billion. This is consistent with other reports that SoftBank is aiming for an IPO valuation between $60 billion and $70 billion, far better than NVIDIA's offer and a well over what the investment firm acquired Arm for in the first place. These reports also claim that SoftBank is courting NVIDIA, Intel, and other tech companies as initial investors, which would result in Arm being partially held by what amounts to a quasi-consortium of tech companies.
A successful IPO should also provide some stability for the engineering side of Arm, though it won't alleviate investment pressures entirely. As a public company, investors will be pushing Arm to further grow the company and raise revenues – a familiar spot for the previously-public chip designer – but now Arm will be able to develop products without the looming prospect of being sold to another company, and the change in priorities that would come from that. Ultimately, Arm is going to have to find ways to drive growth without making customers flinch from royalty rates, a tricky task given the success of RISC-V MCUs and other alternative processor designs.
Source: Arm