Sandy Bridge: Breaking Hearts and Records
We've had a chance to look at some faster Sandy Bridge kit previously, but the Intel Core i7-2720QM we requested in our review unit promises to supplant the commonly seen older i7-720QM and i7-740QM floating around in the marketplace today. Those chips sport Turbo clocks that peak on a single core below what the 2720QM is capable of on all four cores, so our application testing is liable to be a bloodbath for last generation's gaming notebooks.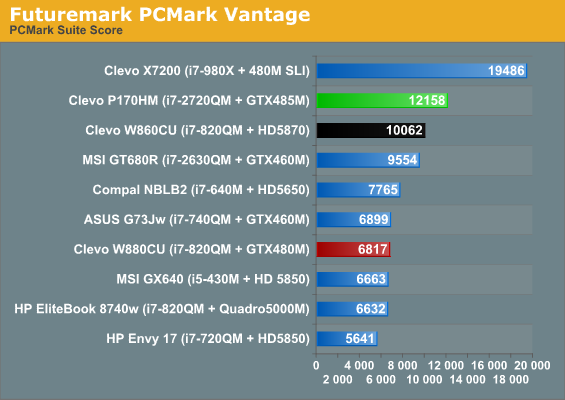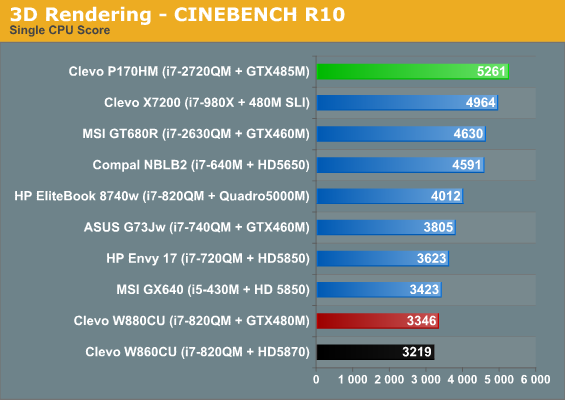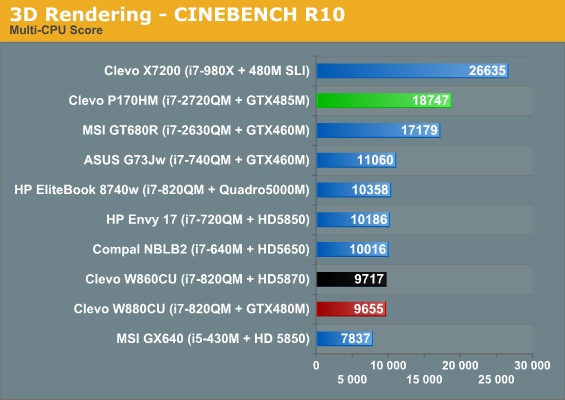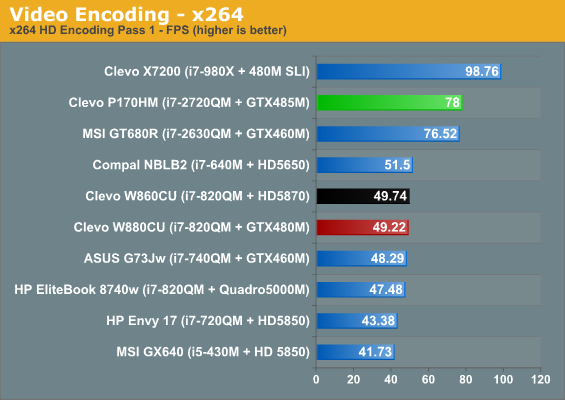 Even ignoring the way PCMark tends to skew in favor of SSD-equipped notebooks, it's still impressive to see the Core i7-2720QM take nearly every chip on the block to task. Only the Clevo X7200, with its hex-core, 130-watt i7-980X is able to best it: last generation's i7-820QM can't catch up.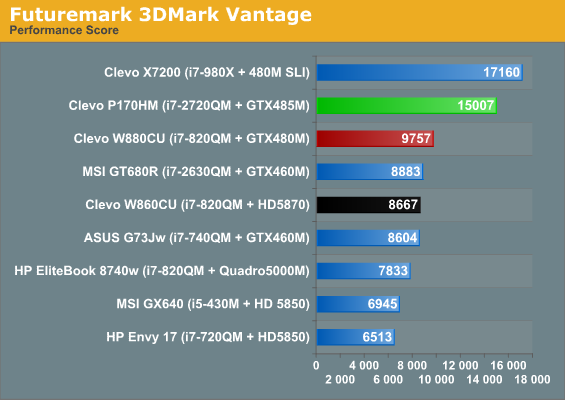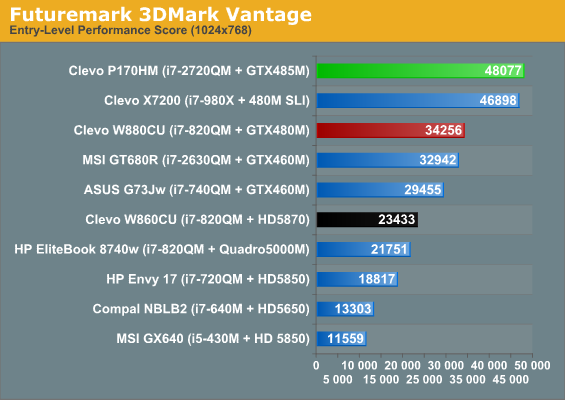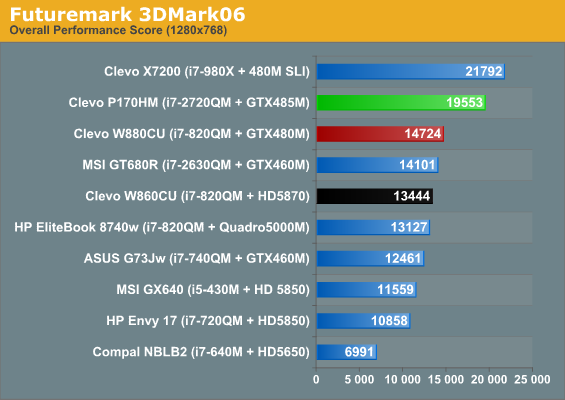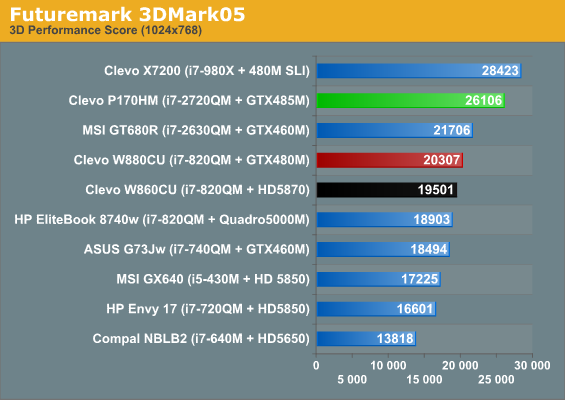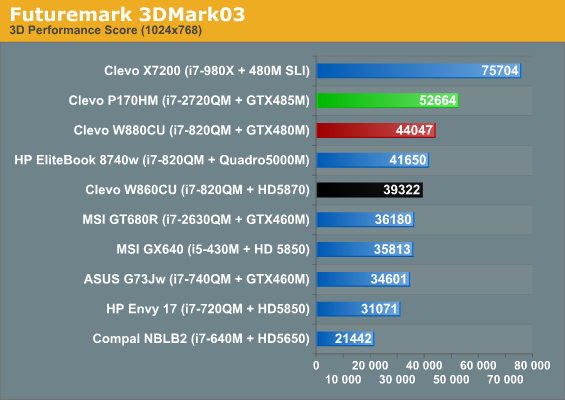 Futuremark's 3DMark suite bears out the equally improved performance of NVIDIA's GeForce GTX 485M: it trounces the 480M and Mobility Radeon HD 5870 by extension, and is only eclipsed by the X7200 with its pair of 480Ms in SLI. Of course, if you were completely insane you could always order the X7200 with two 485Ms and get in the mobile space what was, at least for a time (and arguably may still be), one of the best desktop GPU pairings available. Sure it'll cost you an extra $1,400 for the upgrade over the stock 460M, but that's still an awful lot of performance to be able to pick up and move.