Heat, Noise, and Battery Life
For running time at least, the Alienware M14x is able to leverage NVIDIA's Optimus to produce a stellar experience off the mains, backing that up with a healthy 63Wh battery. As we'll see later, though, there's a price to be paid for the M14x's copious performance.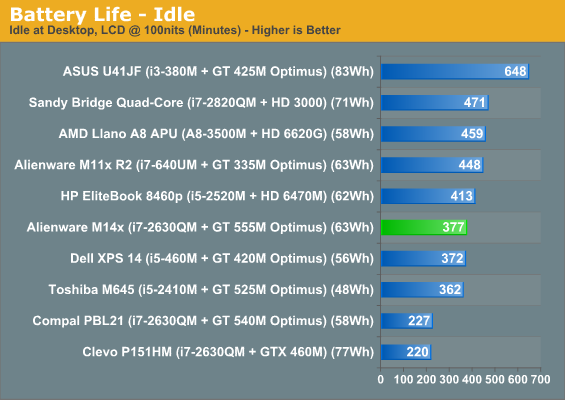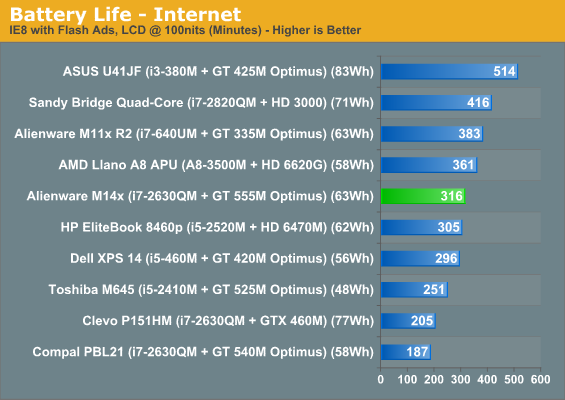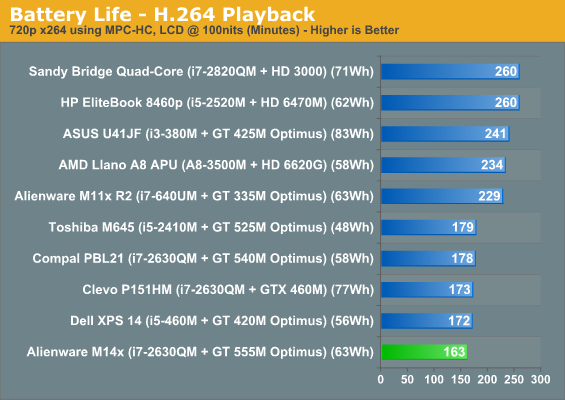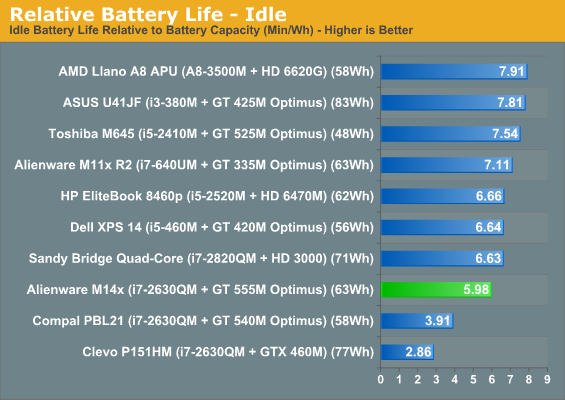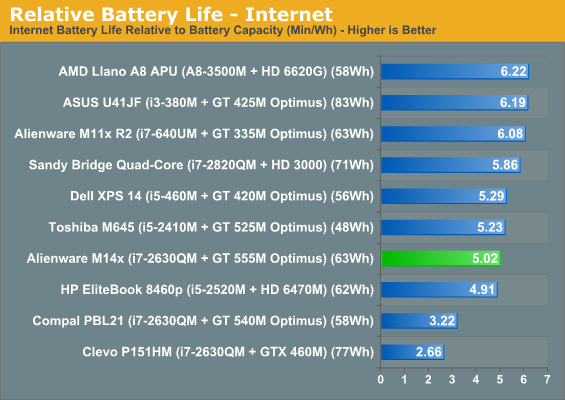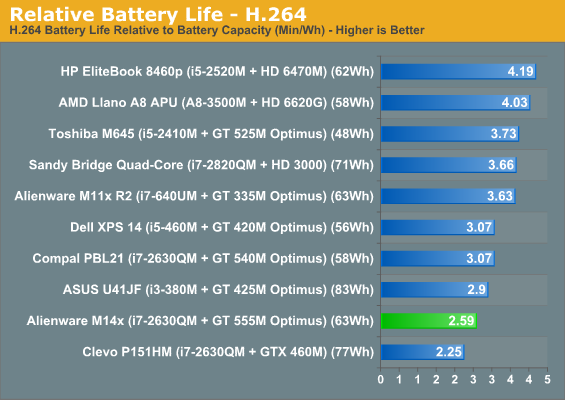 Unfortunately, running time for media playback is inexplicably poor while the rest of the results are fairly middle-of-the-road by modern notebook standards. At least we're finally at the point where we can expect at least four hours of useful battery life out of even reasonably powerful notebooks.
But like I said, the performance of the M14x takes its pound of flesh elsewhere.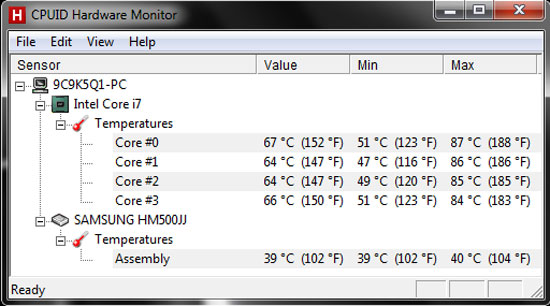 The temperatures of the i7 are fairly reasonable, but the warm hard drive should give you a clue that only really gets spelled out when you listen to the M14x under load: that single fan is obnoxiously loud, peaking at an unholy 50dB. While the M14x never reaches the heights (or depths) of something like the Clevo X7200, it's still not a pleasant experience to listen to and I have to wonder if going with a high performance dual-core processor may not have been the right call. Shaving ten watts off the peak consumption of the processor could've gone a long way towards reducing fan noise. Then again, the GPU is likely the bigger power sink.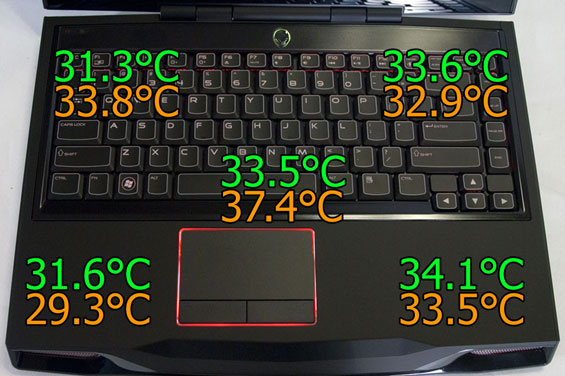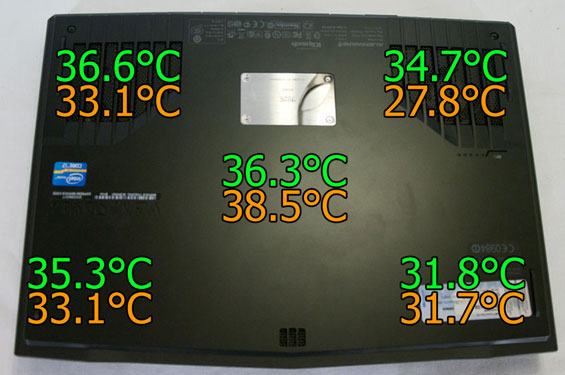 That single fan manages to do a decent job of keeping the M14x cool, but the intake is still in a bad place, and if the area beneath the personalized plate gets that warm at idle, imagine how hot the plate gets when the system is running at full bore. This is essentially the dual Achilles' Heel of the M14x: it's not really designed to be used as a laptop despite its form factor, and the high speed the fan has to run at to keep these powerful components cool is going to be too high a price for some users.