The Matchup
The Sandy Bridge Pentiums go head to head with AMD's Athlon II and to a lesser extent the new triple-core AMD A6. At the low end we have the Athlon II X2 260 vs. Intel's Pentium G620. AMD has the clock speed advantage (3.2GHz vs. 2.6GHz) but Sandy Bridge does offer better performance at the same clock, we'll have to see if the 600MHz advantage is too much for Intel to overcome.
Moving on up AMD gets to throw more cores at the competition. The Athlon II X3 455 (3.3GHz) has three cores to the Pentium G840's two (2.8GHz), although the clock speed advantage shrinks a bit.
Finally compared to the Pentium G850 we have two options from AMD. If you can find one there's the Athlon II X4 635. The clock speed advantage goes away completely but AMD delivers twice the cores of Intel's Pentium G850. The 635 is no longer on AMD's price list so your chances of finding one at a reasonable price go down considerably. The Athlon II X3 460 is the only other similarly priced competitor, and its performance should be similar to the 455 I mentioned above.
Meet the A6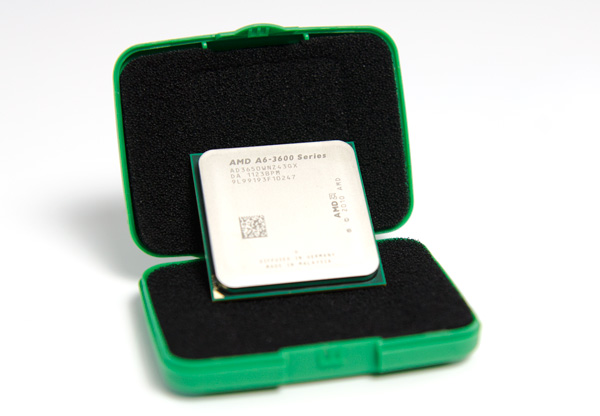 Although at a slightly higher price point than the most expensive Sandy Bridge Pentium, we also have a lower cost member of the Llano family: AMD's A6-3650. For $20 less than the flagship 3850, the A6-3650 loses 300MHz on the CPU clock and lops off 80 GPU cores. The GPU also runs at a slower 443MHz frequency. The TDP remains unchanged at 100W. Given the small price difference between a 3650 and a 3850 I'd much rather opt for the latter but we'll see what the slower GPU does to performance when every dollar counts.