The SMB (Small to Medium Businesses) / SOHO (Small Office / Home Office) NAS market is a highly competitive one. We have been reviewing a number of ARM-based 2-bay / 4-bay NAS units over the last year or so. In addition, we have also looked at some x86-based high-end systems such as the LaCie 5Big Storage Server and the QNAP TS-659 Pro II.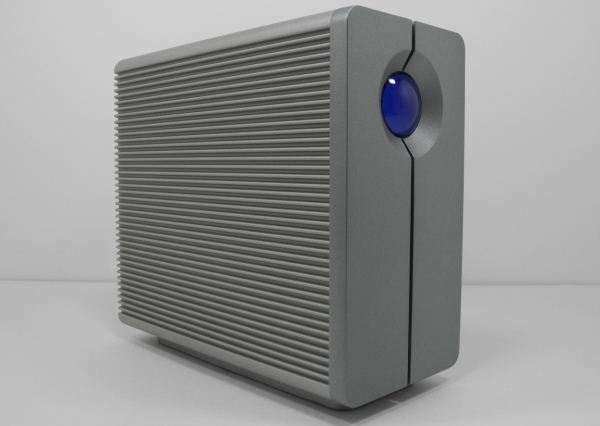 On May 15th, LaCie launched an updated version of their 2big Network 2 2-bay product, the 2big NAS. The 2big NAS comes in diskless and 6TB versions, priced at $299.99 and $649.00 respectively. At this price point, the NAS competes with advanced 2-bay SMB solutions such as the Synology DS211+, and not the LG NAS N2A2 (which is geared primarily towards home users). In this review, we set out to find whether the features and performance match up to the price point.
The purpose of any NAS is to serve as a centralized repository for data while also having some sort of redundancy built in. The redundancy helps in data recovery, in case of media failure or any other unforeseen circumstances. In addition to the standard RAID levels, some companies also offer custom redundancy solutions. The OS on the NAS also varies across vendors.

High-end NAS systems for SMBs and enterprise run on Windows Storage Server. However, most of the other 2-bay and 4-bay variants run on customized OSes with a Linux kernel at its core. While Synology has Disk Station Manager (DSM) which runs even on the 8-bay models and QNAP has Turbo NAS, LaCie revamped their ARM-based OS last August with the release of LaCie NAS OS 2.
The LaCie 2-bay NAS supports RAID 0 (striping) as well as RAID 1 (mirroring). In this review, we are primarily concerned with RAID-1 performance. We will start off with the unboxing and setup impressions, followed by a system teardown. We are in the midst of revamping our NAS testbed, and the testbed setup for this review will give readers an indicator of where we eventually want to get with respect a standardized platform for evaluating NAS units. Following the testbed description, we have Windows and Linux benchmarks using Intel NASPT and IOMeter respectively. We will conclude the review with a discussion of the miscellaneous factors and provide some concluding remarks.