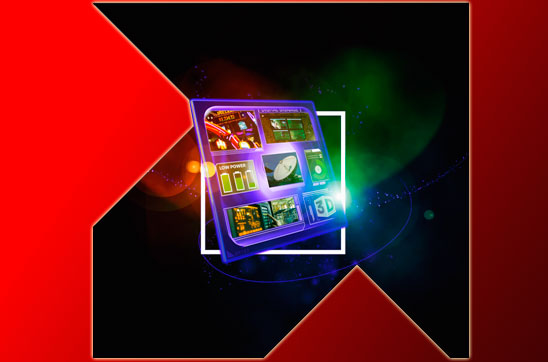 AMD today announced their Brazos 2.0 APUs, also known as their 2012 AMD E-series APU. Brazos has actually been a major success for AMD, particularly in emerging markets, as it handily beats Intel's Atom offerings and costs very little to manufacture. AMD has shipped over 30 million units, and there are over 160 different designs using Brazos. So what exactly is new in the world of Brazos for 2012? Not much, actually, other than names and model numbers. Here's the short list of the new APUs:
AMD E-Series APU for Essential Notebooks and Desktops
APU Model
GPU Model
TDP
CPU Cores
CPU Clock
(Max/Base)
Radeon
Cores
GPU Clock
(Max/Base)
L2 Cache
Max DDR3
E2-1800
HD 7340
18W
2
1.7GHz
80
680MHz/ 523MHz
1MB
DDR3-1333
DDR3L1066
DDR3U-1066
E1-1200
HD 7310
18W
2
1.4GHz
80
500MHz
1MB
DDR3-1066
DDR3L-1066
DDR3U-1066
E-450
HD 6320
18W
2
1.65GHz
80
600MHz/ 508Mhz
1MB
DDR3-1333
DDR3L1066
DDR3U-1066
E-350
HD 6310
18W
2
1.6GHz
80
492MHz
1MB
DDR3-1066
DDR3L-1066
DDR3U-1066
E-300
HD 6310
18W
2
1.3GHz
80
488MHz
1MB
DDR3-1066
DDR3L-1066
DDR3U-1066
E-240
HD 6310
18W
1
1.5GHz
80
500MHz
512KB
DDR3-1066
DDR3L-1066
DDR3U-1066
If that looks strikingly similar to the current E-series APUs, that's because "Brazos 2.0" is using the same die. The E2-1800 is the replacement for the current E-450, with CPU clocks that are 50MHz higher, while the E1-1200 is also a dual-core die but with a lower 1400MHz clock—100MHz more than the previous E-300. The GPU gets a few more changes: first, AMD has rebranded the HD 6310/6320 as the HD 7310/7340, and second, the GPU clocks are higher. E-300 clocked the GPU at 488MHz, so the E1-1200 is only 12MHz (2.5%) faster; E-450 had the GPU clock at 508MHz with a max Turbo clock of 600MHz, so the 523/680MHz clocks of the E2-1800 are 3% and 13% higher, respectively. How often you'll actually hit the higher GPU clocks isn't exactly clear, but don't count on being able to play the latest gaming blockbusters regardless.
If you're a little depressed about the rebranding of the Brazos Zacate as Brazos 2.0, you're not alone. This looks like a marketing driven move, particularly with the HD 7000 branding of the GPUs. There's nothing even remotely similar to Southern Islands chips in Brazos, and the 80 core design has its roots in AMD's 5000 series of GPUs. That still gives you DX11 and OpenCL 1.1 support, and given the CPU performance of Brazos—still substantially slower than any modern laptop CPU other than Intel's Atom—there's not really a need for more GPU performance. The 7000 branding essentially carries over from what we've seen on the other laptop GPUs, where everything below 7700M is simply a rebranded HD 6000M chip (which in some cases were rebranded HD 5000M chips).
While the new APUs don't appear to have changed from previous Brazos chips, the platform has seen some updates. The real changes are in the Fusion Controller Hub (FCH), "Hudson-M3L" or A68M, which now supports two USB 3.0 ports as well as native support for SD card readers. AMD also lists support for their Steady Video Technology and Quick Stream Technology, though why those aren't supported on older Brazos chips isn't clear. Finally, AMD lists the FCH idle power as 750mW, down from 950mW on the previous A50M FCH.
All told, the changes and tweaks appear to have improved battery life slightly along with adding a few new features—or at least, the process technology is more mature and yields have improved to the point where the latest chips are better than the first models. AMD lists battery life improvements of 5% at idle for E2-1800/E1-1200 compared to E-450/E-300. There's no indication of expected availability, but other than the changes to the FCH, the new APUs should be drop-in replacements for previous E-series APUs, so we expect to see updated designs sooner rather than later. Pricing as always will be up to the OEMs, and choices of memory, storage, and other components will largely determine how inexpensive Brazos 2012 products will be, but as long as OEMs can continue to push prices down in lieu of more substantial upgrades they likely won't catch too much flak from buyers.