Riding a PR wave that seems to almost inexplicably, coincidentally crest once a week, today Dell has announced the new 3000 series of their Vostro notebooks. Vostro is Dell's entry-level enterprise brand similar to HP's ProBook series, and our own Jarred had a chance to take a look at the 13.3" Vostro V131 back in October of last year. Latitude these aren't, but for users who don't want to skimp out on an Inspiron, they may be the way to go.
Available in 13.3" (3360), 14" (3460), and 15.6" (3560) form factors, the new Vostro lineup starts with Sandy Bridge-based Core i3 processors but can all be upgraded to Ivy Bridge-based i5 and i7 chips. Displays continue to be a skint 1366x768, although the 3560 can be upgraded to a 1080p display. More interestingly, though, the notebooks in the new Vostro line all include mSATA ports (initially configured with 32GB SSDs for Intel's Smart Response caching technology), but they don't include any USB 2.0 connectivity. All of the USB ports are 3.0.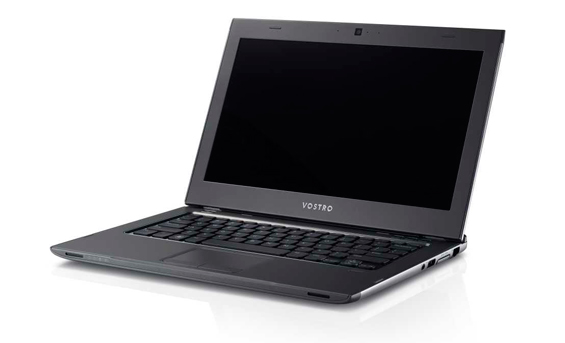 Specific to the 3360, the shell is just 0.76" thick, making it thicker than most ultrabooks but still thin enough to be comfortably portable. Hopefully the extra z-height means a deeper, more comfortable keyboard than the thinner ultrabooks typically include. The 3360 also includes only a 4-cell battery, but given how frugal Ivy Bridge processors are with power, this shouldn't be a major issue. Moving up to the 14" 3460 gets you a 6-cell battery, four USB 3.0 ports instead of the three on the 3360, an ExpressCard/34 slot, and optional NVIDIA GeForce GT 630M dedicated graphics hardware. Finally, the 15.6" 3560 carries over all the same features of the 3460, but the GPU can be upgraded to an AMD Radeon HD 7670M instead. One point of contention, though: the 3360 and 3460 support integrated WAN while the 3560 does not.
The Vostro 3560 is available now starting at $599, while the 3360 and 3460 are both due on June 21st, starting at $649 and $599 respectively.