Workstation Performance
While the basic application performance was mostly in line with what I expected, the workstation performance of the Dell Precision T1650 is oftentimes eye-opening. SPECviewperf runs such a broad array of tests that oftentimes it can be difficult to pin down exactly what component helps where; still, it's helpful to see just how potent the new workstation is.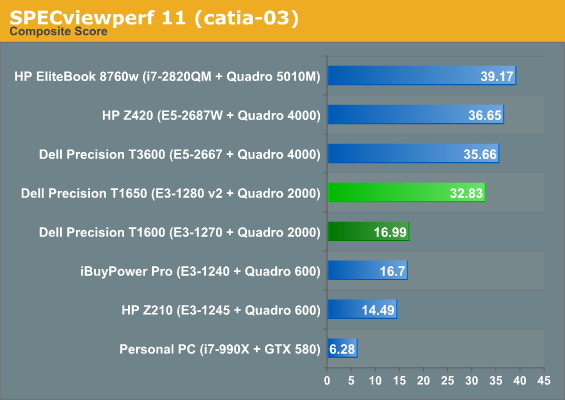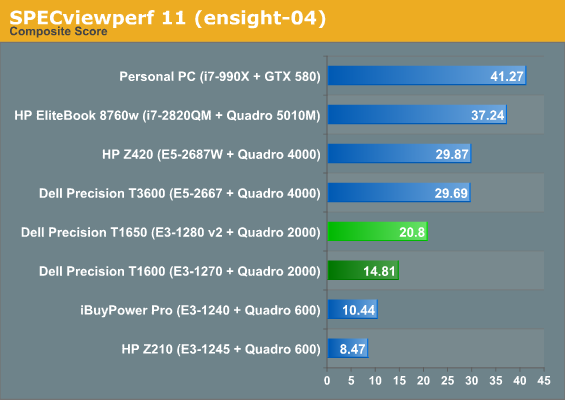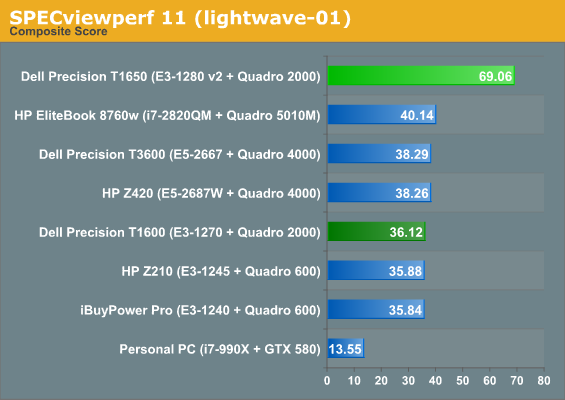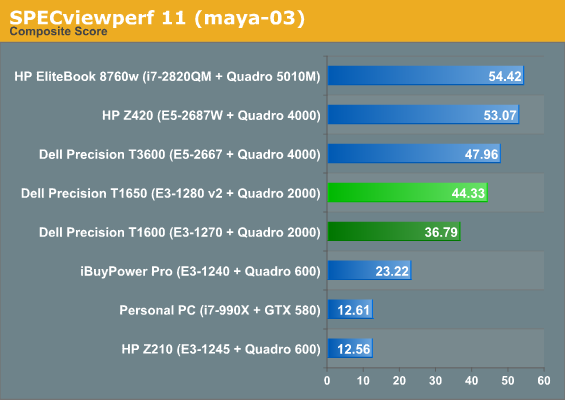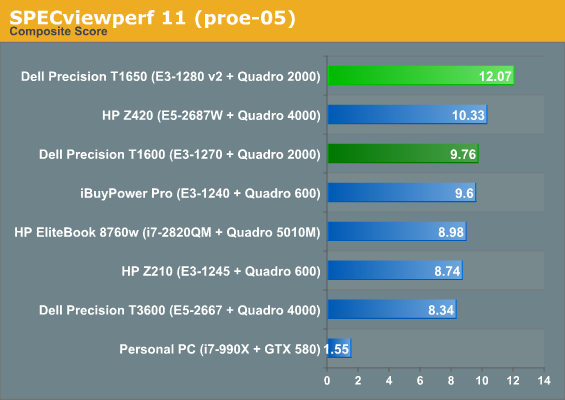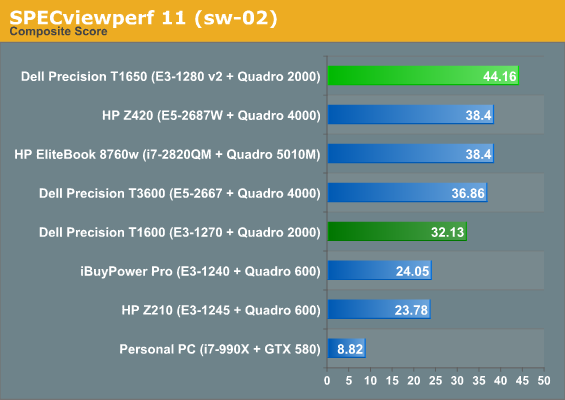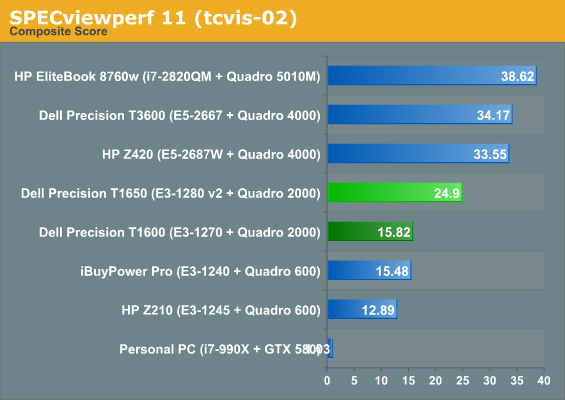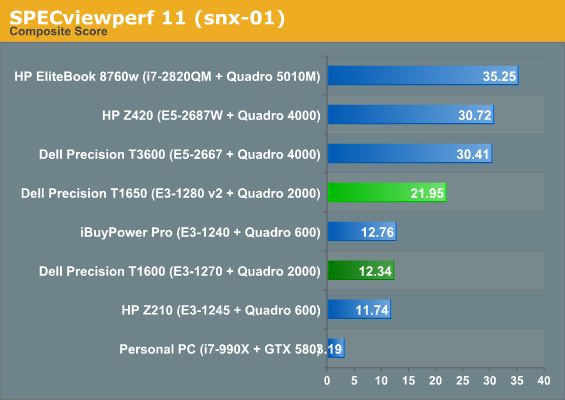 The T1650 may have had a modest boost over the T1600 in desktop applications, but jump over to SPECviewperf 11 and it's a bloodbath. There are three major differences to account for here: the T1650 has twice as much memory as the T1600 did (the T1600 had only 4GB) and that memory is running at a higher speed, the E3-1280 v2 has both higher clocks and a higher IPC, and the drivers used on the Quadro 2000 are bound to be newer. It's still difficult to figure out how the Lightwave portion, a benchmark that up until this point seemed to be moderately GPU-limited, produces a score quite so high, though.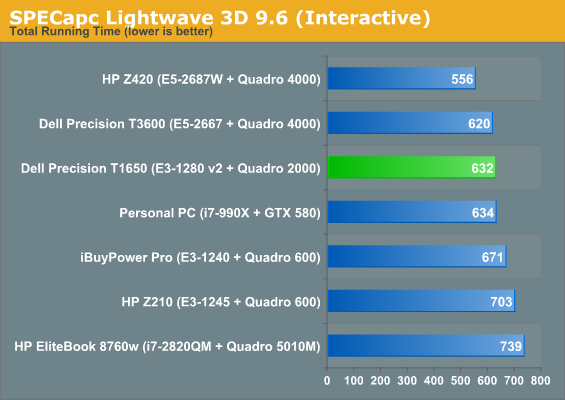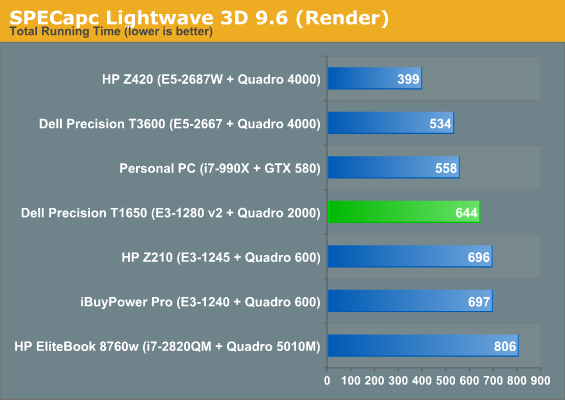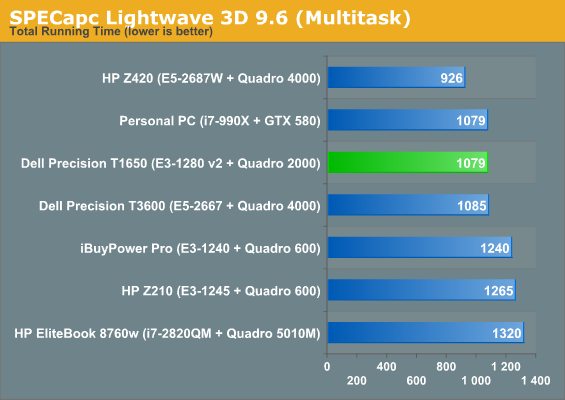 When we run the separate SPECapc Lightwave benchmark, results are a little more in line with what we expect, but it's clear the T1650's Xeon v2 is still a demon capable of meeting or beating faster hexa-core systems like the T3600.