Performance vs. Transfer Size
ATTO does a good job of showing us how sequential performance varies with transfer size. Most controllers optimize for commonly seen transfer sizes and neglect the rest. The optimization around 4KB, 8KB and 128KB transfers makes sense given that's what most workloads are bound by, but it's always important to understand how a drive performs across the entire gamut.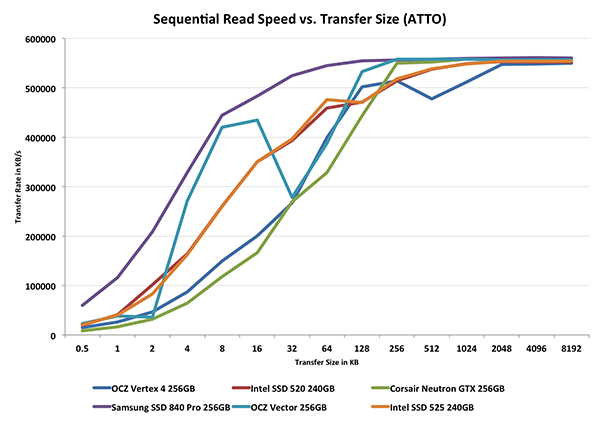 The 525's sequential read curve is almost identical to that of the 520. Whatever firmware improvements exist in the 525, they don't seem to obviously impact low queue depth sequential read performance over the 520.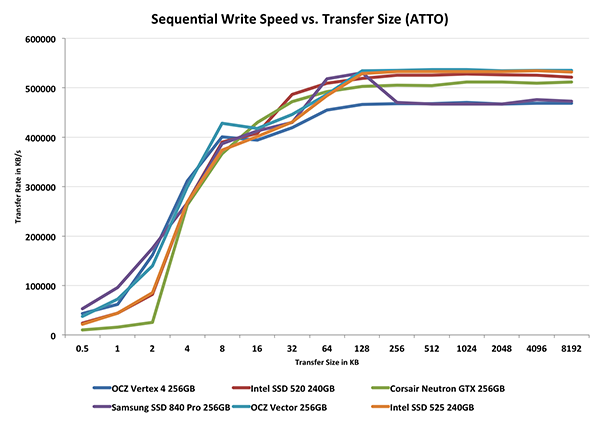 Sequential write performance is a similar story, although the 520 does have a bit of an advantage in 32KB sequential transfers. Overall the 525 and 520 look indistinguishable however.