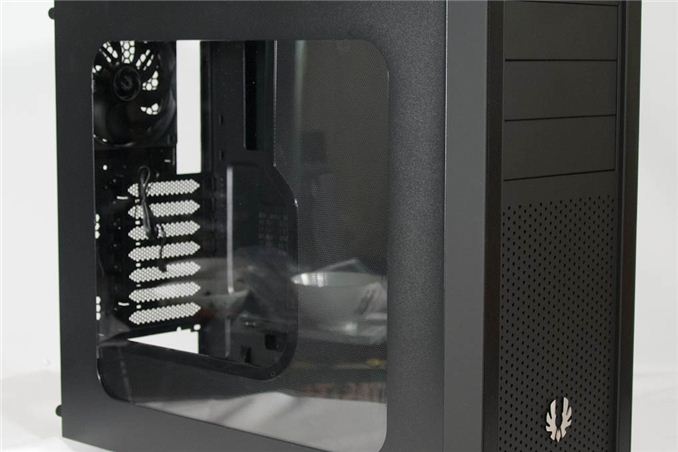 Introducing the BitFenix Ronin
I've been championing BitFenix as a stellar brand for builders on a budget (hooray alliteration) for some time now. Cases like the Shinobi are attractive options in their price bracket, and the Merc series enclosures are almost unbeatable for the money. There's also the incredibly popular Prodigy, a case BitFenix has had a hard time even producing enough of, that helped bring enthusiast level mini-ITX performance to market at a very reasonable price.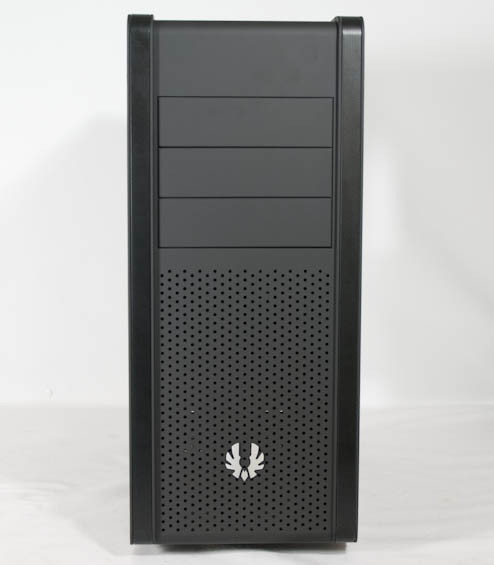 In the midst of these successes, BitFenix is releasing the Ronin, a more standard ATX enclosure with a couple of interesting wrinkles. Superficially it looks pretty similar to the Shinobi, but BitFenix has made a few changes internally and raised the price accordingly. The problem with the Ronin is unfortunately that at $99, it prices itself largely out of BitFenix's prime real estate and worse, it has a hard time justifying its existence alongside superior (and less expensive) options in BitFenix's lineup. That's before heavyweights like the Antec Eleven Hundred hit sales and get to $99 or less.
BitFenix Ronin Specifications
Motherboard Form Factor
Mini-ITX, Micro-ATX, ATX
Drive Bays
External
3x 5.25"
Internal
6x 2.5"/3.5"
Cooling
Front
1x 120mm intake fan (supports 2x 120mm)
Rear
1x 120mm exhaust fan
Top
2x 120mm/140mm fan mounts
Side
-
Bottom
1x 120mm fan mount
Expansion Slots
7
I/O Port
2x USB 3.0, 2x USB 2.0, 1x Headphone, 1x Mic
Power Supply Size
ATX
Clearances
HSF
170mm
PSU
220mm
GPU
310mm with drive cage / 420mm without
Dimensions
8.07" x 19.02" x 19.88"
205mm x 483mm x 505mm
Special Features
USB 3.0 via internal header
Supports 280mm radiator in top
Interior component shield
Modular drive cage
Price
$99
Not every case needs to be a giant, powerful cooling monstrosity, and the Ronin is definitely on the small side for full ATX cases. It's not even necessarily the number of fans included, it's the quality and placement of the fans themselves, and the way the airflow is engineered. Yet with these considerations, it's hard not to feel like the Ronin is a little bit light for a $99 enclosure. BitFenix has up to this point offered pretty healthy value with their cases, but $99 for a case with two 120mm fans and a side window is hard to justify.