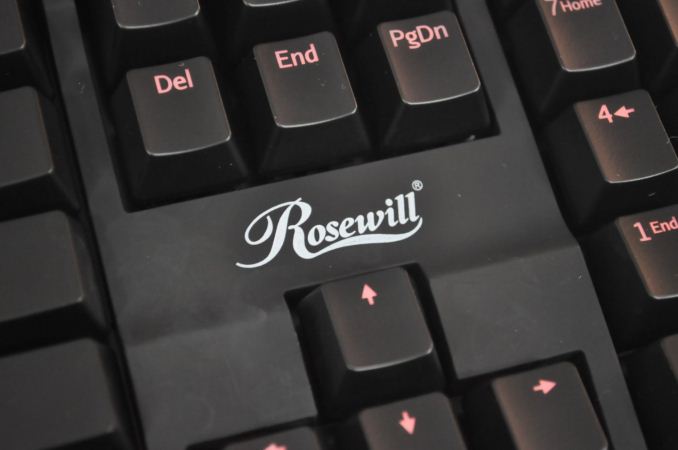 Introduction
Rosewill is a known brand name in the North American markets. Although they started as a small company mainly focused on marketing budget-friendly products, today they have a large selection of technology-related products, including products that have been designed with advanced users in mind. One such example is their mechanical keyboard series, which stands out from the many non-mechanical keyboards that they also offer. In this capsule review, we will look at the Apollo RK-9100 and the RGB80, two of their most recent mechanical keyboards. Are they worthy successors of the famed RK-9000? We are about to find out.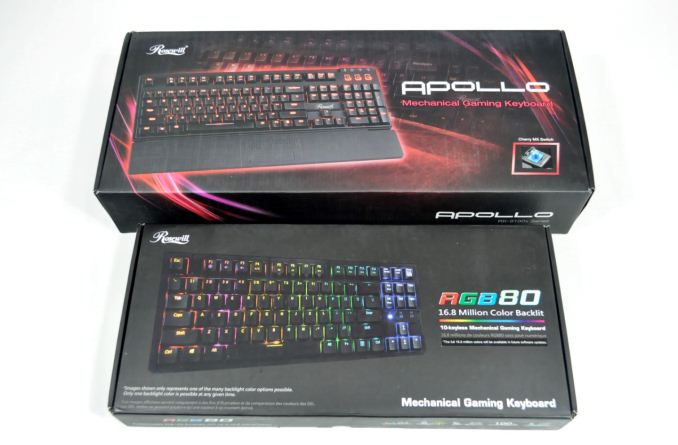 Rosewill Apollo RK-9100 - Key features and specifications
100% Cherry MX Blue Mechanical Key Switches
Custom Programmable Keyboard
Five Profiles with Quick Switch Keys
Up to 50 Marco keys
Individually LED Backlit Keys (Red or Blue LEDs, depending on the model)
Three Levels of Brightness Control: 0, 1, Breathing Mode
N-Key Rollover
Built in Headphone & Microphone Pass-Through Jacks
Two Built-in High-Speed USB 2.0 Ports
Detachable Wrist Rest for Maximum Support and Comfort
Gold-Plated Connectors to Reduce Latency
Includes Eight Orange Gaming Keys with Key Puller
Multimedia Keys with Gaming Mode
High Quality Braided Fiber Cable
Soft Rubberized Surface
Rosewill RGB80 - Key features and specifications
Customizable RGB LED Backlighting
Six Backlighting modes
Five Profiles with Quick Switch Keys
Multimedia Keys
Gaming Mode
6-Key or Full-N Key Rollover Modes
100% Mechanical Key Switches
512KB Onboard Memory
The lists above display some of the advantages of these two keyboards but reveal some of their weaknesses as well. For example, Rosewill makes clear mention of the Cherry MX switches of the RK-9100 but hardly mentions the mechanical switches in the features list of the RGB80 at all, hinting that the RGB80 is not using Cherry MX switches. We'll discuss the above in more detail on the following pages.