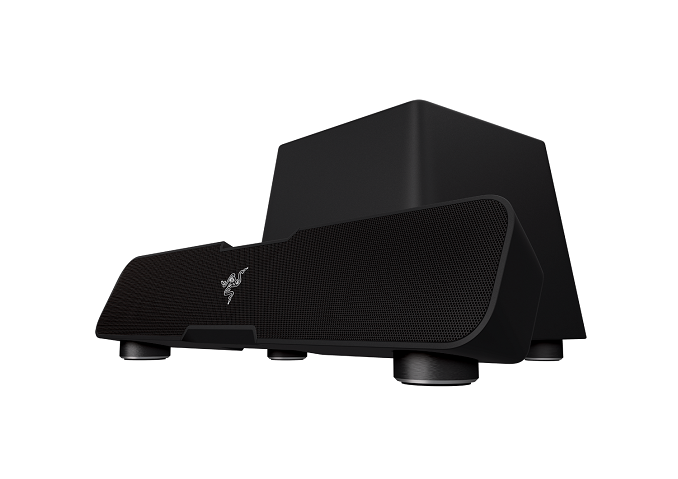 Razer has traditionally been a gaming peripheral company, which started with the Boomslang mouse in 1998. Over the years, they have expanded their portfolio to cover more of a gamer's needs, adding keyboards, keypads, mouse mats, and headphones as well as complete systems. Today, Razer has expanded their product family again with the launch of the Razer Leviathan sound bar.
The Leviathan is able to produce 5.1 virtual surround sound using Dolby Virtual Speakers and accepts Dolby Digital and Pro Logic II multichannel audio. The bar itself contains four tuned drivers, with two 2.5" full range and two 0.74" tweeters, which are powered by a 30 watt RMS amplifier. Frequency response is quoted as 180 Hz to 20 KHz on the sound bar itself. Complementing the bar and filling in the remainder of the audio range is a 5.25" 30 watt RMS subwoofer with a downward firing driver, which has a quoted response of 20 Hz to 180 Hz.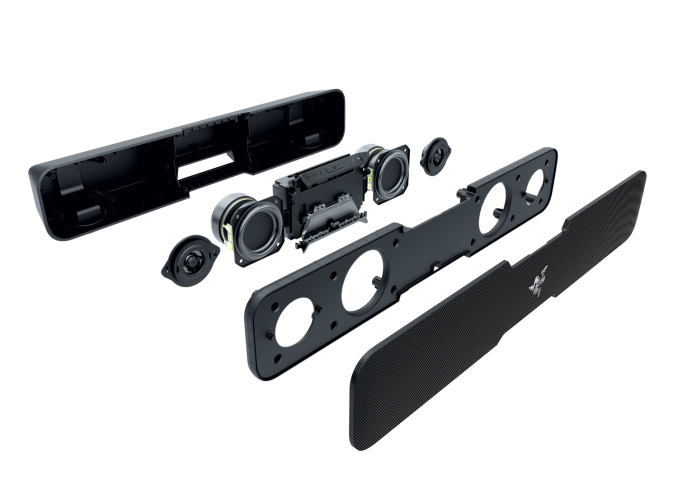 The sound bar supports analog, optical, or Bluetooth inputs, with the Leviathan supporting any Bluetooth 4.0 device streaming over A2DP, and Razer has also made sure to include aptX audio codec support for higher quality A2DP streaming. To make the connection to the sound bar as easy as possible the Leviathan also includes NFC to configure the Bluetooth pairing. The bar also supports several tilt angles (0°, 15°, and 18°) to ensure it works well in a variety of situations.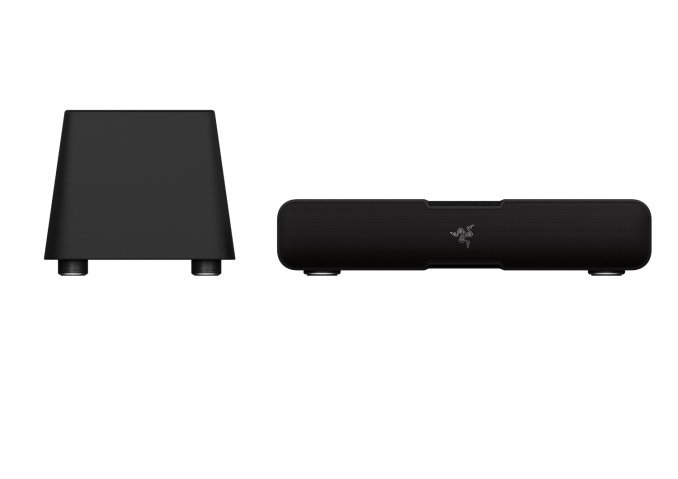 If the idea of virtual surround sound through the use of a sound bar seems like something you might be interested in, the Razer Leviathan will be available for pre-order on razerzone.com with worldwide availability starting in November. Prices are USA: $199/EUR: €199.
Source: Razer