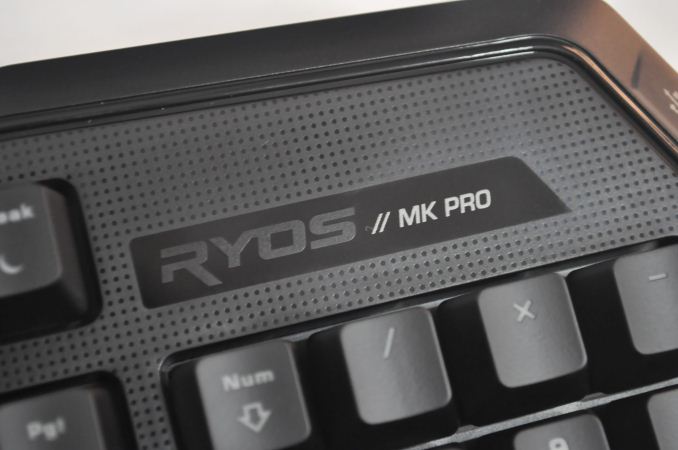 Introduction
ROCCAT is a well-known manufacturer of gaming peripherals and equipment with a notable global market presence. The company was founded in 2007 in Germany and today they also have offices in Taiwan and the US. With a strong focus of the company on gaming keyboards, mice, and headsets (with very few exceptions), ROCCAT has built a solid and widespread reputation for a company that is only seven years old.
The company has been very conservative about the products they release, trying to ensure that they are going to excel and survive in the ever-changing market for a long time, rather than just having a flashy release of a product that will be replaced/upgraded every few months. For example, over a year and a half ago we had a look at the Kone XTD and Kone Pure gaming mice, which still are among the best gaming mice ROCCAT offers today and remain excellent nearly two years after their release.
Today we will be looking at the Ryos MK Pro, the best mechanical gaming keyboard ROCCAT currently offers. The major selling points of this keyboard are the per-key lighting, fully programmable layout, thumb keys, and the advanced software. Some of these features are not difficult to find nowadays, but per-key lighting and fully programmable layouts were rather rare when the Ryos MK Pro was released – nearly a year ago, that is. With a retail price of $156 (depending on switch type), it remains one of the most expensive gaming keyboards currently available, forcing it to face tremendous competition from other manufacturers. Can the Ryos MK Pro compete in today's market? We will find out in this capsule review.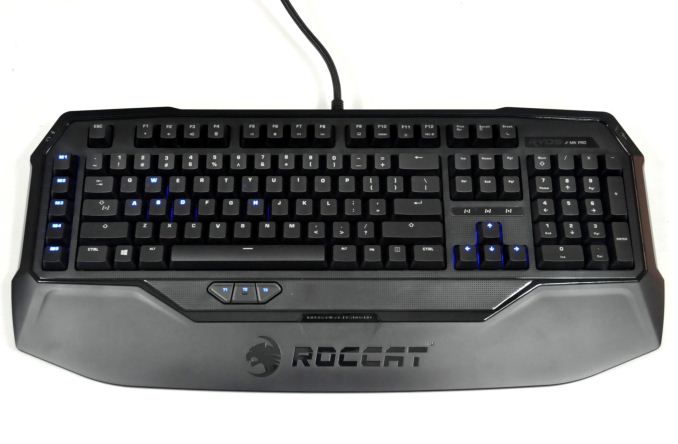 Manufacturer's Features and Specifications
PER-KEY ILLUMINATION – insane customization possibilities
EASY-SHIFT[+] BECOMES EASY KEYBOARD – assign a secondary function to virtually any key
N-KEY ROLLOVER – advanced anti-ghosting
HIGH-POWERED HARDWARE – two 32-bit ARM Cortex processors + 2MB of flash memory
ROCCAT ACHIEVEMENTS DISPLAY – keep track of your vital statistics
KEY SWITCHES TO SUIT EVERY GAMER – CHERRY MX key switchs in blue, black, brown, and red
SMUDGE-PROOF GLOSSY LOOK – killer look – with no fingerprints
INTEGRATED MEDIA HUB – audio in/out and two USB 2.0 ports
COMPLETE COMFORT, ROCK SOLID – jumbo-size integrated wrist rest
CLUTTER-FREE, SUPER-STABLE SUPPORT – built-in cable channel and five rubber feet
ROCCAT TALK – SET BONUS – get more out of your ROCCAT devices by combining their functions
Packaging and Bundle
The ROCCAT Ryos MK Pro comes in a very large, well-designed cardboard box. The artwork of the box is based on an explanatory picture of the keyboard itself, highlighting its design and most important features, while its size hints the extended proportions of the keyboard. This is most definitely not a compact keyboard!