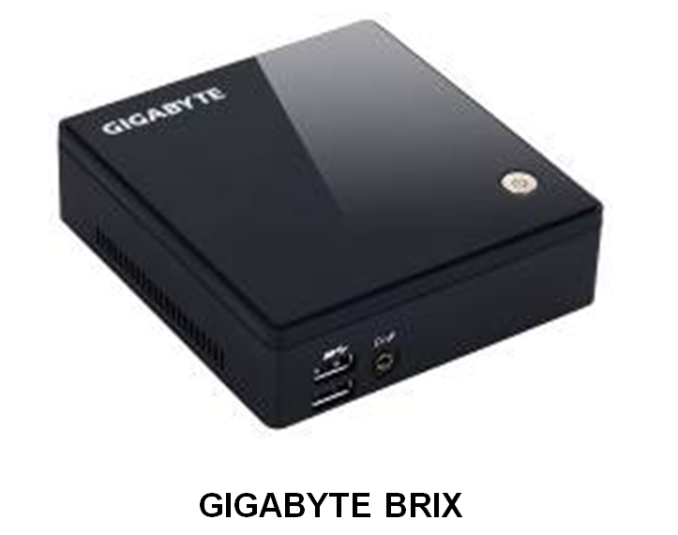 Hot on the heels of the official announcement, GIGABYTE is at the ready with their NUC like SFF PCs and implementing Broadwell-U in three different processor combinations. The BRIX and BRIX s are set to offer the Core i3-5010U (2.1 GHz, HD 5500 with 23 EUs), the Core i5-5200U (2.2 GHz, HD 5500 with 24 EUs) and the Core i7-5500U (2.4 GHz, HD 5500 with 24 EUs).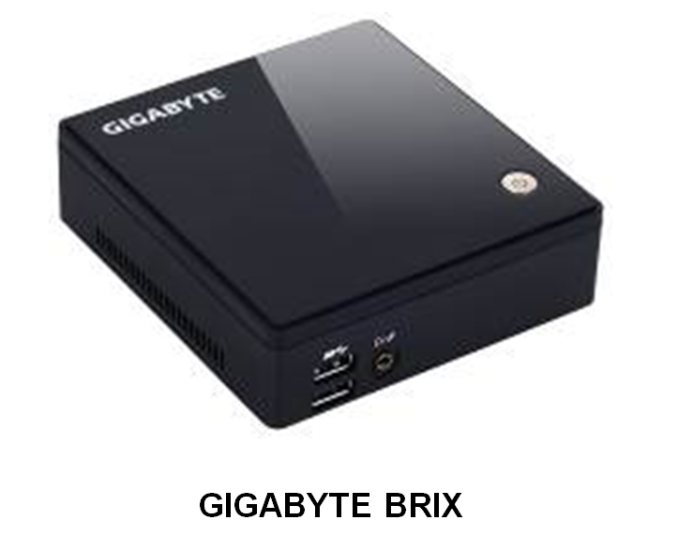 Each unit will give HDMI at a native UHD-4K resolution due to the use of Broadwell-U, albeit at 24 Hz which makes it more suited for films, as well as a mini-DisplayPort. Also included is an 802.11ac 2T2R dual band module, a VESA bracket and four USB 4.0 ports. As a special extra for the Core i7 version, both the BRIX and BRIX s will come with NFC support.
At this point we have no information on pricing or exact release dates, or even the difference between BRIX and BRIX s. As is perhaps visible from the images, the BRIX s will be slightly taller, presumably to either cater for more storage or extra cooling. Hopefully when we swing by GIGABYTE this week at CES we can get some answers. Especially as it might be interesting to see if Iris 6100 models show up or any with Iris Pro in the next six months.
Edit: The BRIX s will have the higher profile for additional storage, and BRIX s versions will be available for i3, i5 and i7 units.