Performance Metrics - I
The Zotac ZBOX MAGNUS EN970 was evaluated using our standard test suite for mini / industrial PCs. Not all benchmarks were processed on all the machines due to updates in our testing procedures. Therefore, the list of PCs in each graph might not be the same.
Futuremark PCMark 8
PCMark 8 provides various usage scenarios (home, creative and work) and offers ways to benchmark both baseline (CPU-only) as well as OpenCL accelerated (CPU + GPU) performance. We benchmarked select PCs for the OpenCL accelerated performance in all three usage scenarios. These scores are heavily influenced by the CPU in the system. The issue for the MAGNUS EN970 is the fact that it comes with a U-series CPU, while the gaming mini-PCs from the competitors use the non-U CPUs. For example, the extra thickness of the ASRock VisionX series units allows them to integrate Core i7-4712MQ CPUs in the VisionX 471D and 420D systems. The GIGABYTE GB-BXi5G-760 uses a Core i5-5200H.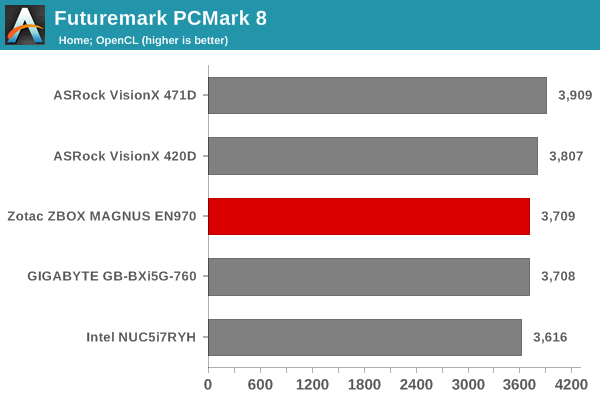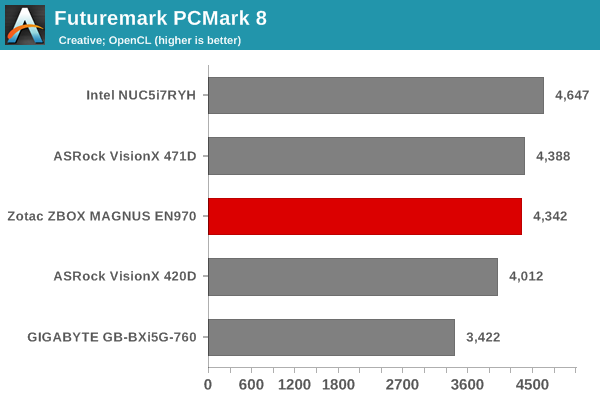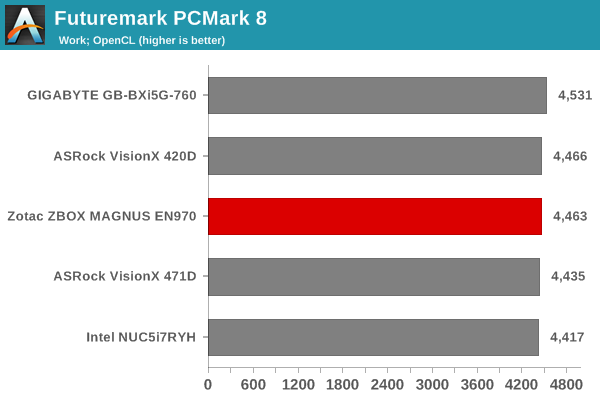 Miscellaneous Futuremark Benchmarks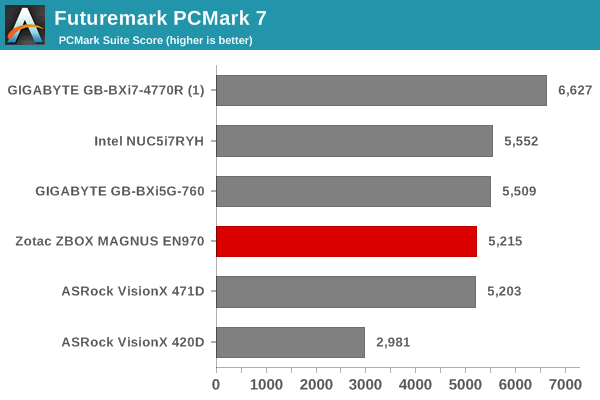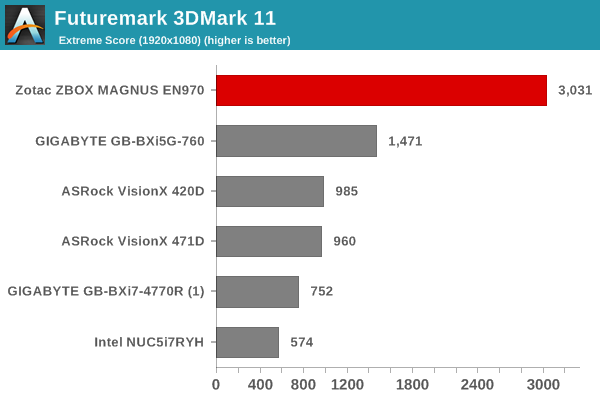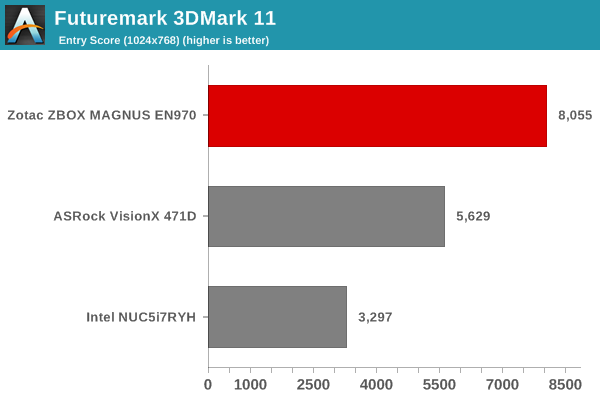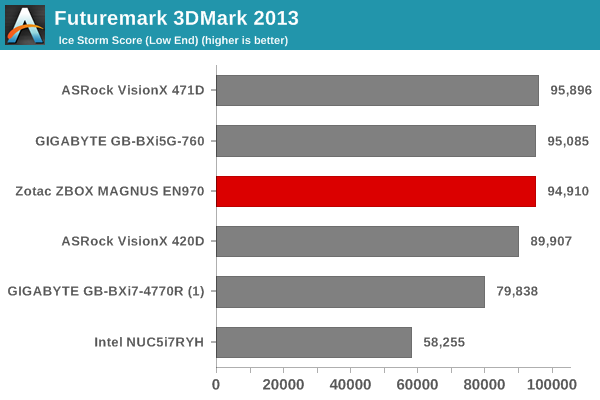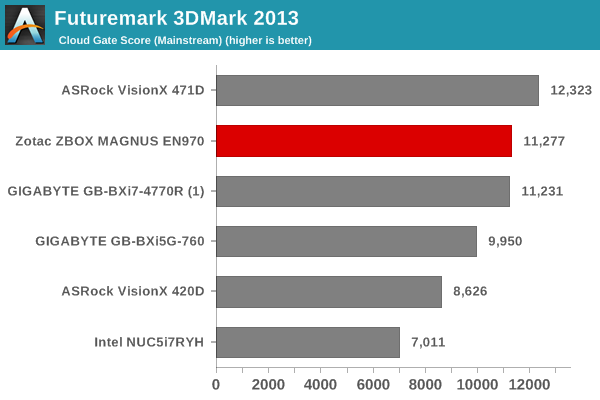 3D Rendering - CINEBENCH R15
We have moved on from R11.5 to R15 for 3D rendering evaluation. CINEBENCH R15 provides three benchmark modes - OpenGL, single threaded and multi-threaded. Evaluation of select PCs in all three modes provided us the following results. The surprising aspect is the OpenGL results - the previous generation GTX 760 seems to perform better than the GTX 960. As we shall see further on in the review, this issue persists in a few other benchmarks as well. The other results can easily be explained by the low power CPU (Core i5-5200U) in the system.