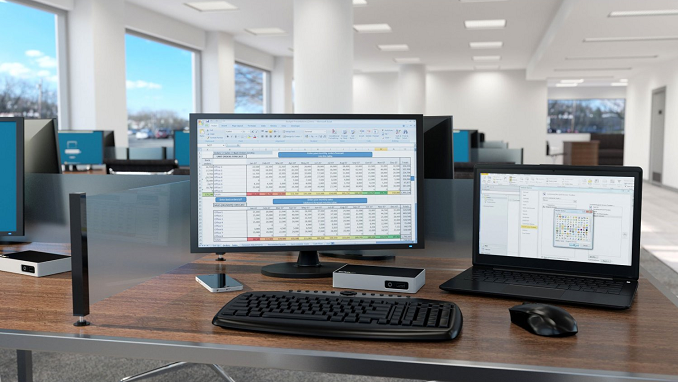 StarTech has launched three new USB based docking stations for the home-office or BYOD workforce. Being that they are based on USB 3.0, they will work with any Windows 7 and up PC, or Mac OS 10.8 and later. While a USB dock may not offer all of the same performance and connectivity of a business class docking station, the fact is that most laptops don't offer any sort of docking solution.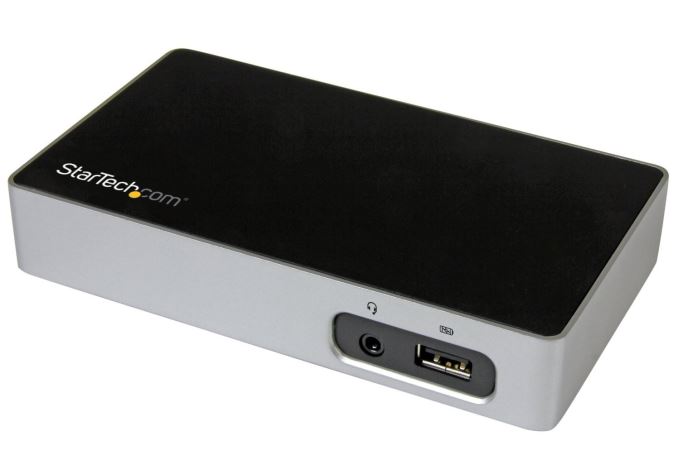 The new docks are the USB3VDOCK4DP (4K DisplayPort), USB3VDOCKD (DVI), and USB3VDOCKH (HDMI), which means that no matter what kind of connectivity you need, StarTech has a model to suit your equipment. It's interesting too that the DisplayPort model will even support UHD resolutions, albeit at just 30 Hz. StarTech is using a DisplayLink DL series chipset to drive the displays, with a different model depending on which dock you get. The DisplayPort model uses the DL-5700, and the HDMI and DVI docks use the DL-3700, which offers a maximum resolution of 2048x1152.
StarTech Docking Stations
Model
USB3VDOCK4DP
USB3VDOCKD
USB3VDOCKH
Display Output
DisplayPort
DVI
HDMI
Chipset
DisplayLink DL-5700
DisplayLink DL-3700
DisplayLink DL-3700
Max Resolution
3840x2160 (30Hz max)
2560x1600 (60Hz)
2048x1152
2048x1152
USB Ports
2 x USB 3.0
1 x USB 3.0 w/USB Battery Charge Spec 1.2
Networking
Gigabit Ethernet with Wake-on LAN
Audio
3.5mm Headset Jack
Size
Height: 26 mm (1")
Width: 79 mm (3.1")
Length: 139 mm (5.5")
Included
Docking Station
USB 3.0 Host Cable
Power Adapter
Price
$157.99
$134.99
$135.99
In addition to the display connection, you also get three USB 3.0 ports, with one of them being a fast-charge port with USB Battery Charging 1.2 spec, which offers up to 7.5 watts of power. Gigabit Ethernet is also on tap, with Wake-on LAN capabilities, and the docks include a 3.5mm headset jack as well.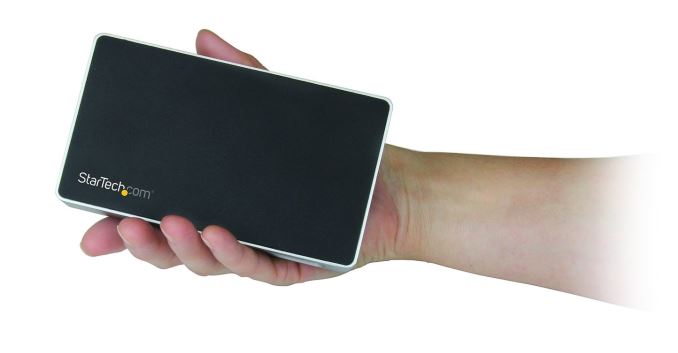 If you've wanted to connect your laptop to a keyboard, mouse, and monitor, StarTech will be offering the Docks for $135 for the HDMI/DVI models, and $158 for the DisplayPort model. It should be available in the next couple of weeks.
Source: StarTech