Asus
Since the beginning of the year, pricing on AMD's top Ryzen 9 5950X processor has often been in excess of $1000. This is despite its launch back in November 2020, along with the other Zen 3 processors, some of which have been a bit easier to find at reasonable prices of late. Despite a wave of stock issues that have plagued a lot of the hardware market this year, motherboard stock has been quite consistent. There are a wide variety of system combinations for users to build, but at the heart of every system is a motherboard. Here are our picks for June in our latest AMD motherboard buyers guide.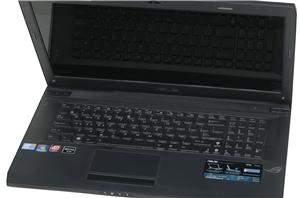 ASUS has made it a goal to increase their retail presence in the mobile market. With their successful Eee PC and UL series, they cover the netbook and entry-level...
72
by Jarred Walton on 4/17/2010
Mobile users that actually use their laptop unplugged for any extended amount of time should absolutely love NVIDIA's Optimus technology. The ASUS N61J pairs a higher spec GT325M GPU...
44
by Jarred Walton on 3/13/2010
NVIDIA's new Optimus technology is set to change the way we interact with our laptops. The information has been under tight wraps for the past couple of months, but...
49
by Jarred Walton on 2/9/2010