G-Technology
Western Digital's G-Technology brand is well-known in multimedia production circles with products ranging from portable SSDs to multi-HDD RAID enclosures. As part of its Flash Perspective event today, the company is introducing the SanDisk Professional tag for products sold earlier under the G-Technology brand. In addition to new products targeting the prosumers and production houses, existing products are also getting speed bumps with updates in the USB interface. With increased resolutions and frame rates, content capture on location (as well as post-processing) now deals with huge amounts of data. On the capture side, we have seen multimedia-recording equipment support new card formats such as SD Express, CFast, and CFexpress. These allow capture at speeds exceeding even SATA SSDs, with CFexpress being the current card of...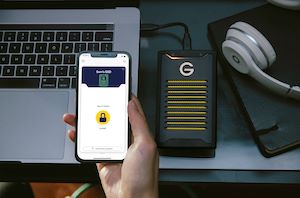 Data safety is of paramount importance for many enterprise use-cases, and in certain scenarios, for home consumers too. Portable storage devices have typically offered data protection in the form...
4
by Ganesh T S on 9/3/2020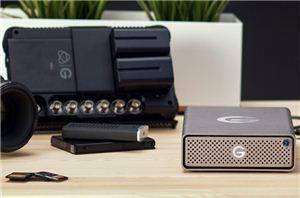 G-Technology this week introduced its new families of external SSDs featuring a Thunderbolt 3 interface, up to 16 TB capacity, and 2800 MB/s sustained throughput. The new DAS from...
6
by Anton Shilov on 4/12/2018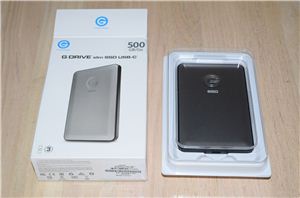 Flash-based external direct-attached storage (DAS) devices have been rapidly evolving over the last few years. The emergence of USB 3.1 Gen 2 Type-C has led to external peripherals adopting...
5
by Ganesh T S on 11/16/2016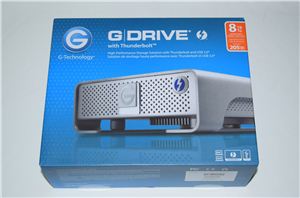 G-Technology started using HGST's helium-filled hard drives in their direct-attached storage (DAS) products earlier this year. The product lines utilizing these 8TB and 10TB drives include: G-Drive with Thunderbolt (single...
7
by Ganesh T S on 10/7/2016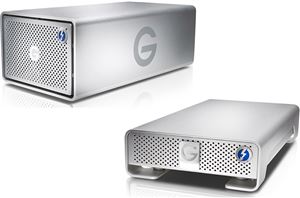 G-Technology this week introduced several new models of its G-Drive and G-RAID products with Thunderbolt 1, USB 3.0 or Thunderbolt 2 soltions. These are direct attached storage (DAS) devices...
16
by Anton Shilov on 7/22/2016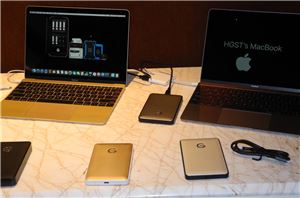 As part of every CES trip, I make it a point to visit G-Technology and see what they are introducing into the DAS (direct attached storage) market. This year...
5
by Ganesh T S on 1/17/2016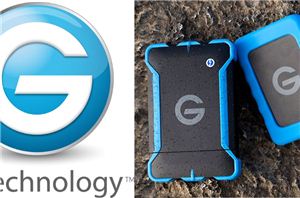 Photographers and content creators have the need for fast storage at both the editing workstation and in the field. LaCie (Seagate) and G-Technology (HGST) are the two main vendors...
3
by Ganesh T S on 1/14/2015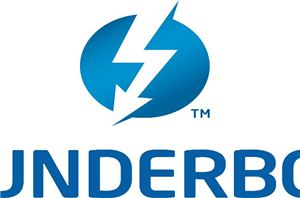 Thunderbolt is Intel's high-bandwidth, do-everything connector, designed as a potential future path for all things external to a system - displays, USB devices, external storage, PCI Express, and even...
24
by Ganesh T S on 4/11/2014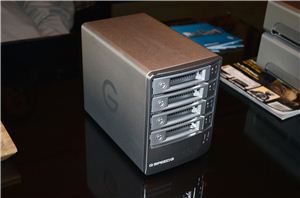 We met with HGST at their hotel suite and were interested to hear their plans now that they've been acquired by WD. Western Digital bought HGST (who had previously...
0
by Jarred Walton on 1/9/2013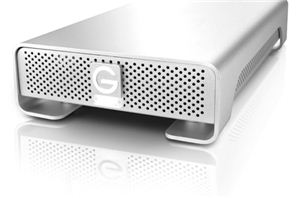 G-Technology, a company owned by Hitachi, has released an updated model of their G-RAID solution, which now adds Thunderbolt support. Essentially the G-RAID Thunderbolt is equivalent to the regular...
9
by Kristian Vättö on 4/17/2012