Immersion
One trend in the high performance computing (HPC) space that is becoming increasingly clear is that power consumption per chip and per rack unit is not going to stop with the limits of air cooling. As supercomputers and other high performance systems have already hit – and in some cases exceeded these limits – power requirements and power densities have continued to scale up. And based on the news from TSMC's recent annual technology symposium, we should expect to see this trend continue as TSMC lays the groundwork for even denser chip configurations. The problem at hand is not a new one: transistor power consumption isn't scaling down nearly as quickly as transistor sizes. And as chipmakers are not about to leave performance on the...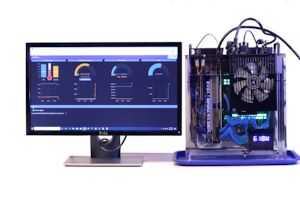 One of the news items that went under the radar at Supercomputing was from CoolBitts. The company focuses on fully immersed systems whereby the CPU, GPU, and all the...
31
by Dr. Ian Cutress on 12/30/2019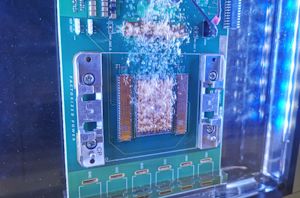 It would now appear we are saturated with two phase immersion liquid cooling (2PILC) – pun intended. One common element from the annual Supercomputing trade show, as well as...
35
by Dr. Ian Cutress on 11/29/2019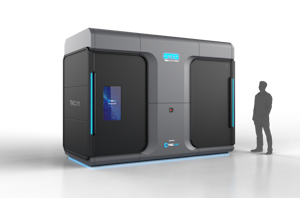 Immersion cooling of servers is always fun, and it has evolved in the 20 years or so since I first saw it with $300/gallon special 3M liquids. In 2019...
20
by Dr. Ian Cutress on 11/19/2019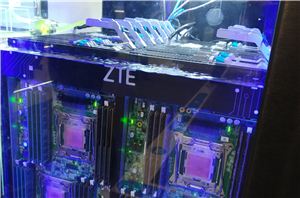 Big data centers are often cooled by air, and large HVAC/air-conditioning machines. The ones near the Arctic Circle can rely on the outside air to help. If a center...
11
by Ian Cutress on 3/12/2018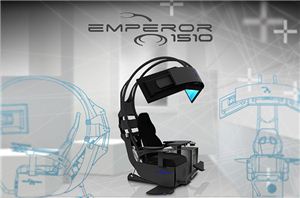 For any of our readers that do not frequent computer forums, one of the big draws to various places on interwebs is the unique and custom builds that individuals...
38
by Ian Cutress on 11/20/2013