LaCie
Seagate has a number of direct-attached storage (DAS) products for content creators under the LaCie brand. The LaCie d2 Professional, introduced last year, is an external hard drive with a USB 3.1 Gen 2 Type-C interface. It comes in capacities up to 10TB, and caters to the requirements of content creators and multimedia professionals who need to store and process large amounts of data. This capsule review is taking a look at the performance and features of the 10TB version of the LaCie d2 Professional.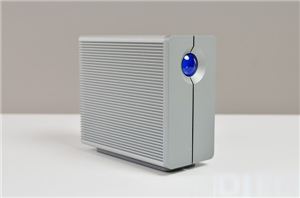 We've been covering Thunderbolt storage ever since the first Promise Pegasus hit our labs last summer. Since then we've noticed a common theme: Thunderbolt storage is very expensive. Prices...
34
by Anand Lal Shimpi on 2/25/2012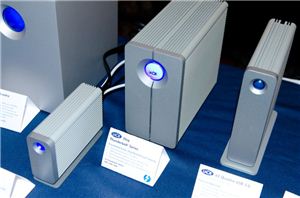 LaCie showcased their 2big Thunderbolt drive at CES 2012 and it has now started shipping. Specifications of LaCie 2big Thunderbolt Series Capacities 4TB and 6TB (and 8TB) Revolutions per minute (rpm) 7200rpm Maximum Read...
23
by Kristian Vättö on 2/15/2012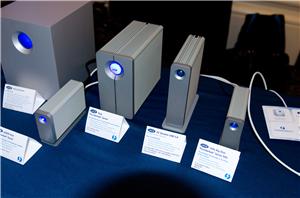 We're expecting to see a lot of Thunderbolt devices at CES this year and we've already seen our first two new products, both from LaCie. The first is the...
2
by Anand Lal Shimpi on 1/8/2012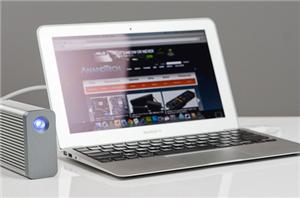 A week ago we published our review of the first sub-$1000 Thunderbolt drive enclosure: LaCie's Little Big Disk. Armed with a pair of 2.5" hard drives, the Little Big...
24
by Anand Lal Shimpi on 11/8/2011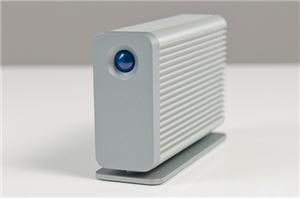 Thunderbolt is the absolute fastest consumer interface available for users who want high-speed external storage. We proved this in our Pegasus R6 review where we sustained transfer rates of...
40
by Anand Lal Shimpi on 10/31/2011
LaCie released its first Thunderbolt-equipped storage solution called Little Big Disk (LBD) last week, and some people have already received their units. A user ender21 over at MacRumors Forums...
8
by Kristian Vättö on 9/26/2011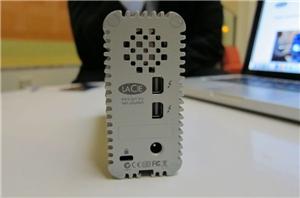 At IDF I met with LaCie and got a quick demo of its Little Big Disk Thunderbolt storage solution. The heavy metal chassis is home to two 2.5" drive...
17
by Anand Lal Shimpi on 9/20/2011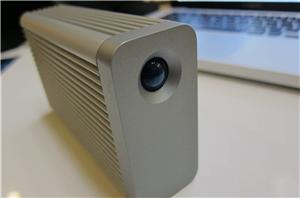 I met with LaCie this morning to talk about its upcoming Little Big Disk Thunderbolt storage solution. Unlike the Promise Pegasus R4/R6, the Little Big Disk only accommodates two...
6
by Anand Lal Shimpi on 9/15/2011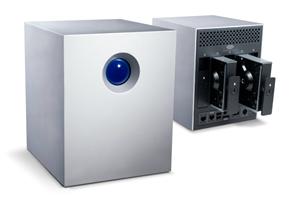 Back in March 2010, Intel announced an Atom based platform optimized for storage applications. Using either a D410 or the dual core D510, paired with an Intel 82801IR I/O...
37
by Ganesh T S on 11/8/2010