Willow Cove
Conclusion: Powerful, but Power Hungry After last week's reveal of Tiger Lake-H, today's results put things into context for Intel's new high-end enthusiast mobile platform. The new design follows roughly 8 months after our initial coverage of the lower power "regular" Tiger Lake design and SKUs. The question is whether the new Tiger Lake-H can differentiate itself beyond just the notion that it's a doubled-up core count variant of the lower power models. I'll have to reiterate that our review today isn't nearly as in-depth as usual – due to circumstances we've essentially only had 2 days' worth of testing of Intel's reference Tiger Lake-H laptop, however in this time I think we can come to some crucial conclusions as to how the design performs and...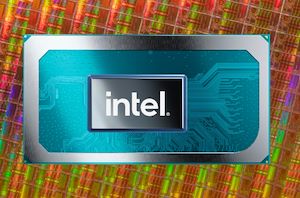 Ever since the launch of the first series of Intel Core 11th Generation Tiger Lake processors aimed at the 'U-series' 15 W market, Intel has teased us that there...
164
by Dr. Ian Cutress on 5/11/2021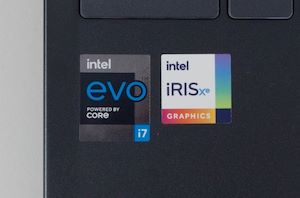 The combination of Intel's ability to drive 10nm product onto the shelves coupled with silicon supply chain shortages has put into question exactly what might be coming into the...
36
by Dr. Ian Cutress on 4/27/2021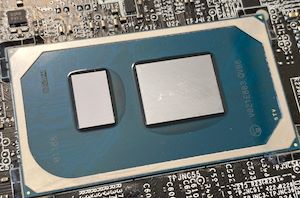 The big notebook launch for Intel this year is Tiger Lake, its upcoming 10nm platform designed to pair a new graphics architecture with a nice high frequency for the...
252
by Dr. Ian Cutress & Andrei Frumusanu on 9/17/2020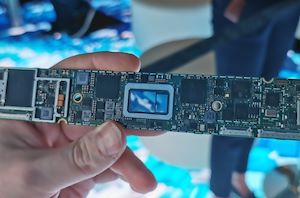 At the start of the year, Intel 'foolishly' handed me a wafer of its next generation Tiger Lake processors, as the moment it came into my hands I attempted...
71
by Dr. Ian Cutress on 8/13/2020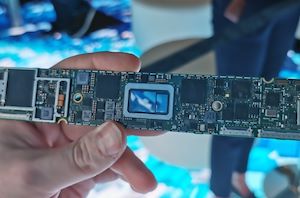 Over the next month or so Intel is scheduled to launch its next-generation Tiger Lake family of processors. Detailed in bits and pieces over the past several months, Tiger...
80
by Ryan Smith on 8/5/2020